The special operations team participated in the attack on the police station and the bridge gate station in Kyaik Mayaw Township, Mon State. During the 6-day battle from November 10 to 15, 22 people, including 2 majors and 3 lieutenants, were killed and 28 people surrendered, according to the official of the special operations team.
On November 10, the KNLA, Special Operations Force – S.O.F, and joint drones launched an attack on the police station and the bridge gate station in the village of Chaung Hna Khawh, Kyaik Mayaw township, Mon State. On November 11, at 12:00 p.m., the 22nd Infantry Army Division and the 2nd Army platoon and the 2nd platoon, which came to support the two camps, had a skirmish near the cemetery of Htee Gone village. 3 soldiers were killed and 7 were seriously injured.
Similarly, from 8:30 a.m. on November 12, a 54-strong army column and a KNLA-PDF joint column stationed near Baya gone again clashed, and two army majors and lieutenants were killed by snipers. In addition, on November 13, the battle continued fiercely at Baya gone in Phetgyi gone village, and at 1:45 PM, the army surrendered with heavy casualties.
Also, on the night of November 15th yesterday, the retreating column was blocked and cleared again, and 5 soldiers were killed and more weapons were recovered. During the 6 days of fighting, 22 soldiers were killed, 28 soldiers surrendered, and 55 weapons were recovered.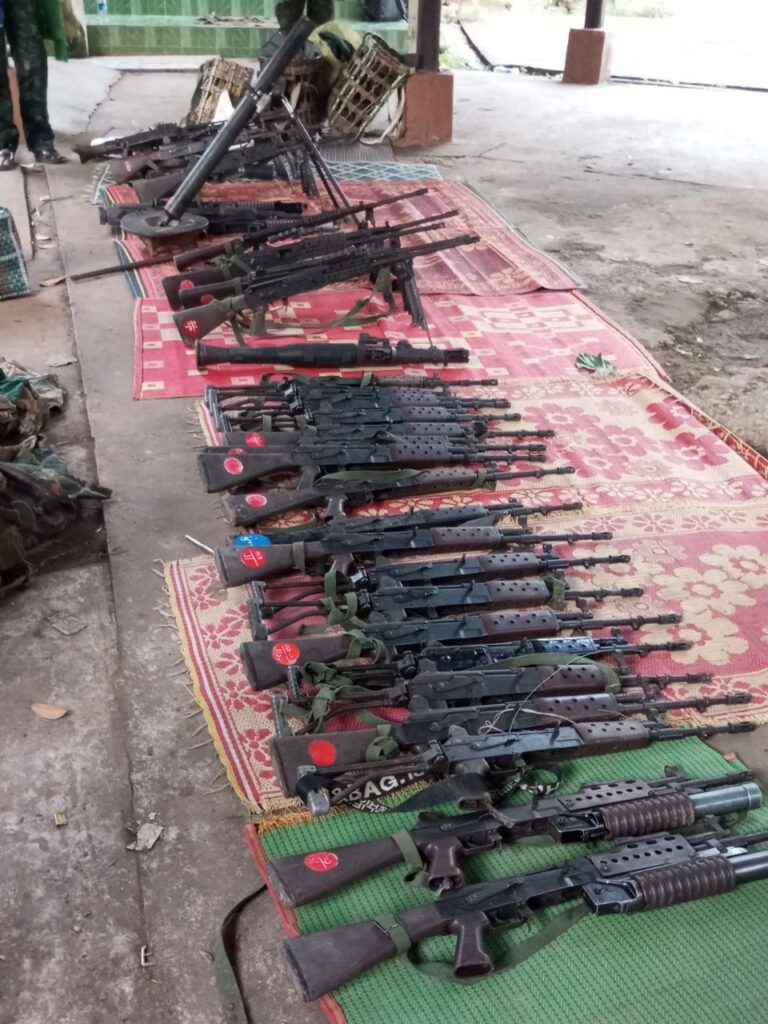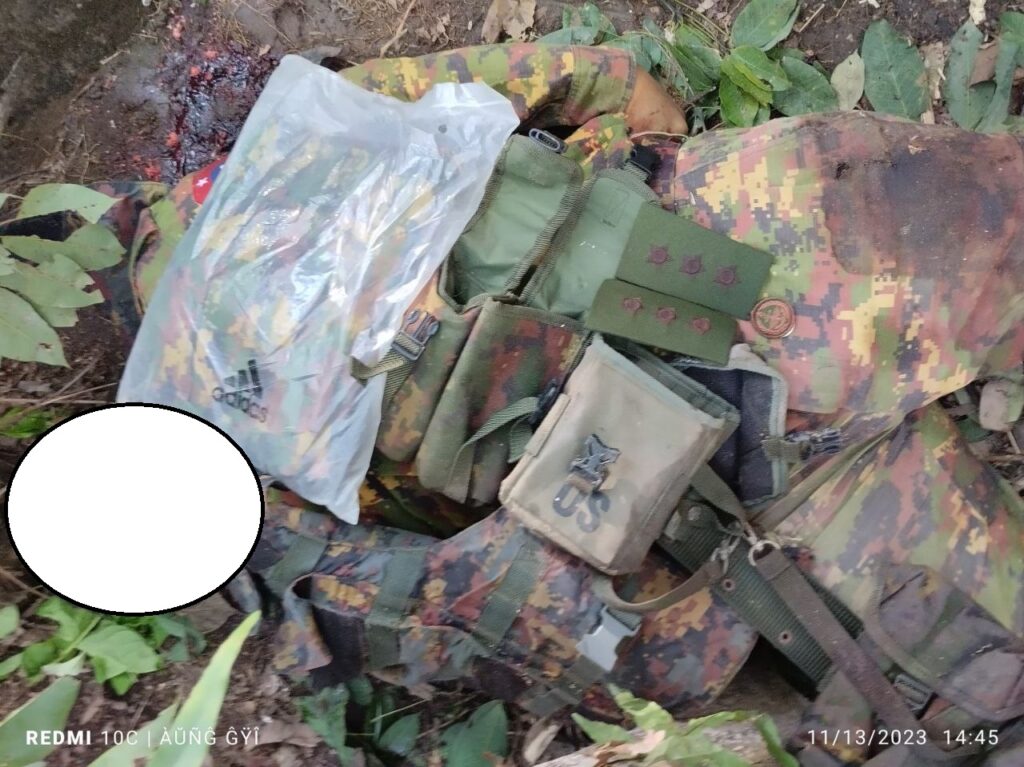 Hits: 0