The Ministry of Defense of the National Unity Government (NUG) has announced that the MNDAA has successfully captured the town of Kunlong as the 5th city capture battle in northern Shan State, on the afternoon of November 9, 2023.
The Northern Allies launched a campaign against Chin Shwe Hoa, Mong Ko, Phong Sai and Nam Kham in northern Shan State on October 27. During the two-week campaign, Operation 1027, they captured at least 160 large and small military camps and seized a lot of weapons and ammunition. It is reported that Kunlong Bridge and Thapa Bridge (ThanLwin Bridge) and a small boat port are among the confiscated items.
Located next to the Thanlwin River, Kunlong is the main town on the Chinna -Chin Shwe Haw road, which is the main trade route between China and Myanmar, and is also a military center. In order to capture Kunlong town, the Northern Alliance joint forces started fighting on November 6th and were able to capture it today on November 9th.
In the past, the Three Brotherhood Alliance, including the MNDAA, used to announce the news of the town's overall capture and control, but now the NUG- Ministry of Defense has announced the capture and control of Kunlong. On the other hand, the Kachin Independence Army (KIA), Rakhine Army (AA), All Myanmar Students Democratic Front (ABSDF) and People's Defense Forces (PDF) in various regions are attacking and occupying military council camps in Sagaing and Magway division.
Currently, the Ministry of Defense, NUG has confirmed that Kawlin and Khampat town has been captured. In addition, military sources informed that the KIA and PDF have already taken control of Pinlebu town, and they are also waging a town capture battle in other places in Sagaing, including Htee Chai town. The Three Brothers Alliance that are conducting '1027 Operation' have announced that they will cooperate with the revolutionary forces nationwide and speed up operations nationwide.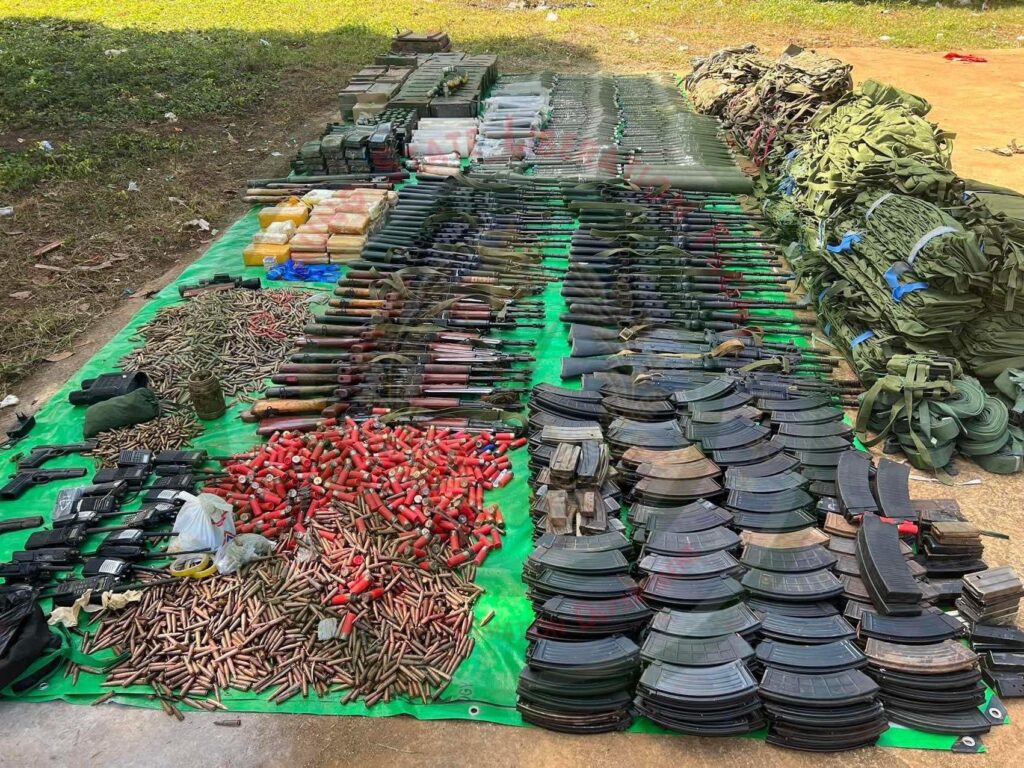 Hits: 1