On October 27th, from 5:00 a.m. until nightfall, a fierce battle broke out between the Karen National Liberation Army-KNLA joint forces and the military council forces in Kokret township. This morning, a local news source said that 21 BGF vehicles under the Military council were seen filling up from Kyung Do Township towards KoKrait township. During the battle, 2 people were killed and 2 were injured in Ward No. 7, TadaOo, In Kyin kone section, and a 9-year-old boy was seriously injured.
"Yesterday, when we heard gun shots early, my sisters were scared and their houses and shops were closed. Some of them were staying at the mountain school to avoid the war. This morning, the situation is a little calmer, and I have sent my sister's 3 children to Mawlamyine," said a local resident who opened a store in Kok Krait town. It is also reported that during the fighting, the offices of the police information force in Kokkrat City, under the military council, were destroyed by fire.
Regarding the current situation in Kokrat City, "I heard gunshots just now (at 1:30 p.m.). I'm upset because my child is sick. A lot of people are avoiding. I'm also preparing to avoid," said a local source. Regarding yesterday's battle situation, a sergeant was killed in an attack on more than 70 military council troops stationed in the vicinity of the Khuksone monastery in Kok Krait city.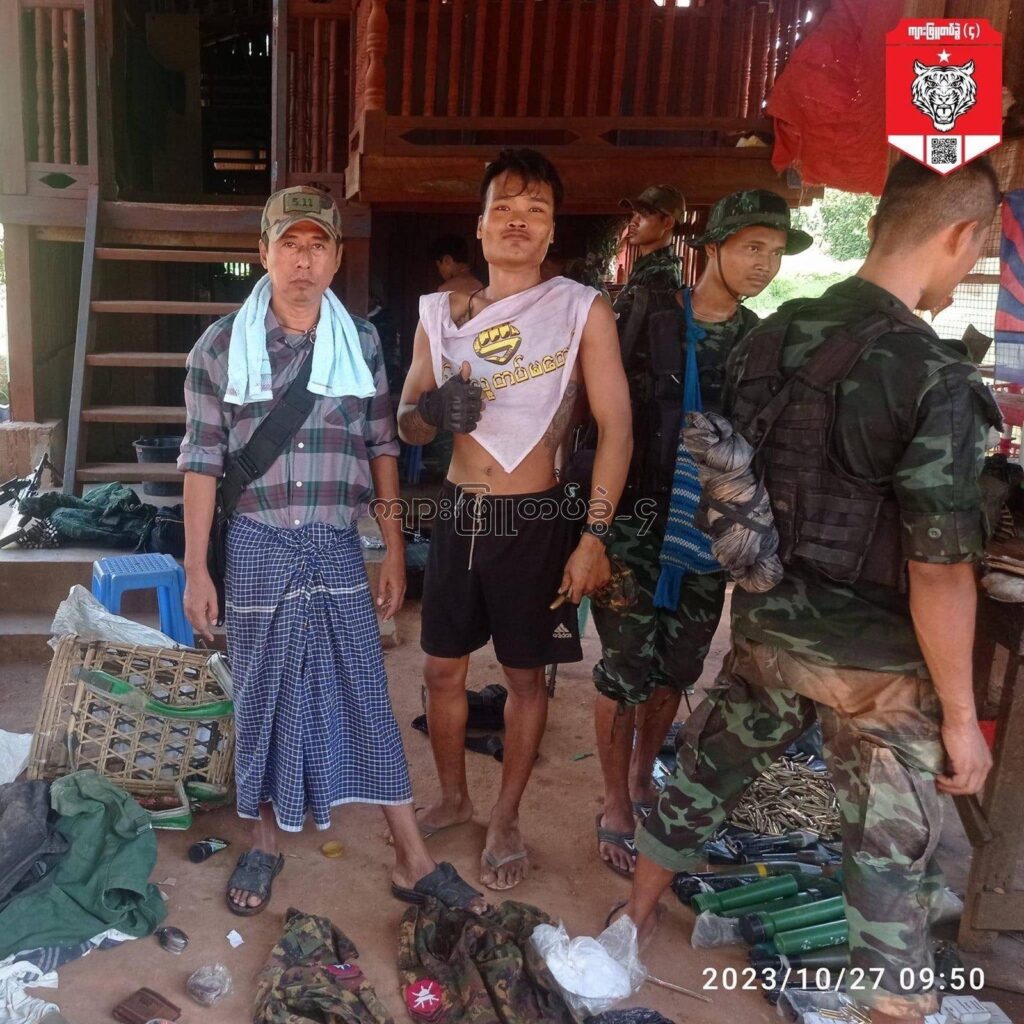 Hits: 5