The bodies of 8 Thai citizens who were killed in attacks by Hamas militants on Israeli towns and villages in the Gaza Strip on October 7 returned to Thailand today. The Thai Foreign Ministry said that 30 Thai citizens were killed and 16 were injured in the attack by Hamas.
The bodies of the first batch of 8 victims arrived at Bangkok's Suvarnabhumi International Airport on an Israeli passenger plane. Thai officials held a religious service at the airport for the victims, and the Israeli ambassador to Thailand was also present. Thai officials said the bodies will be transported to their hometowns for funerals. There is a delay in the repatriation of the bodies as Israel is investigating each of the dead.
According to the Ministry of Foreign Affairs of Thailand, there are about 30,000 Thai nationals working throughout Israel, and more than 8,000 have registered as wanting to return home. The Permanent Secretary of the Thai Department of Labor said that there are about 500 Thai nationals who came back on the Israeli plane today, and we are trying to bring the rest back as soon as possible.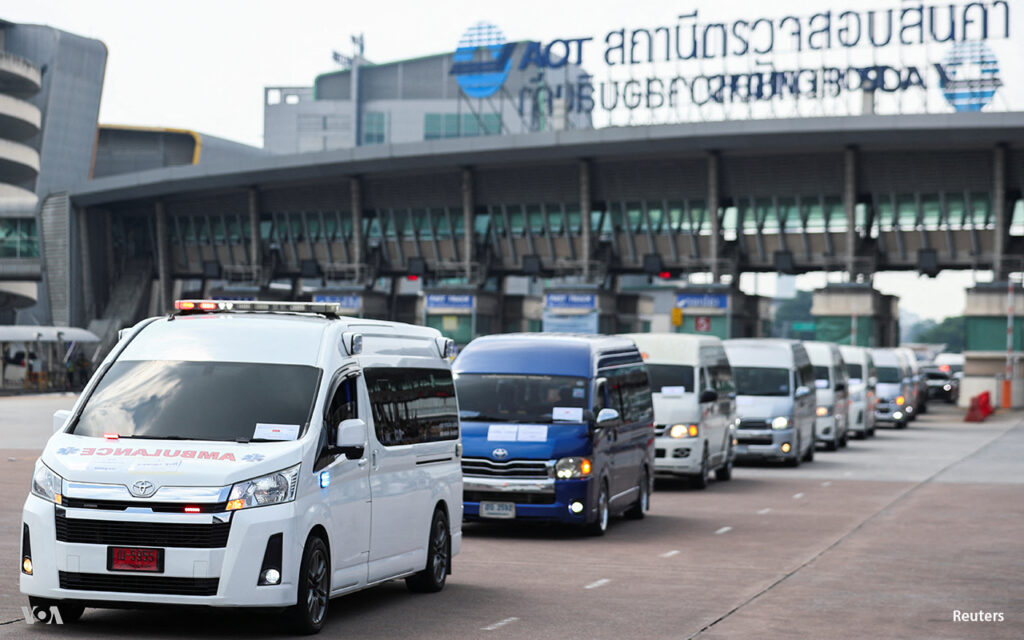 Hits: 2