August 26, 2023 || Tongsan Media Group ||
A military source in the Kachin region said that the military council army, which suffered heavy fighting today in Midian near Laiza, the Kachin Independence Army (KIA) headquarters, has been bombarded repeatedly from the air this evening.
On August 26th, at around 9:00 am, the military council army attacked and the KIA blocked the attack, and the military council army retreated with many casualties. According to a Kachin military source, at least four airstrikes have been carried out since around 4:00 p.m. today.
"They dropped bombs at 4:11 and 16 in the evening. They came from Myitkyina. They must have been hurt a lot," said a military source in the Kachin region. Then at 4:20 and 25 minutes in the evening, two fighter jets from the Myitkyina Air Force came and bombed again. There is a lot of pain at the beginning. I heard that the battalion commander was hit," said a military source in the Kachin region.
The military council launched an offensive against the Nam Sanyang area of Wai Hmaw Township in Kachin State in early July, and fighting intensified along the Myitkyina-Ba Hmaw road, including Midian. After more than a month of heavy fighting in these areas, it temporarily calmed down, and today the military council attacked Midian again, and the fighting broke out again. In the battles in Nam Sanyang and surrounding areas, the military council troops were hurt, and in addition to heavy artillery bombardment, air strikes were also carried out in the past.
Source: People's Spring
Translated: Tongsan Admin Team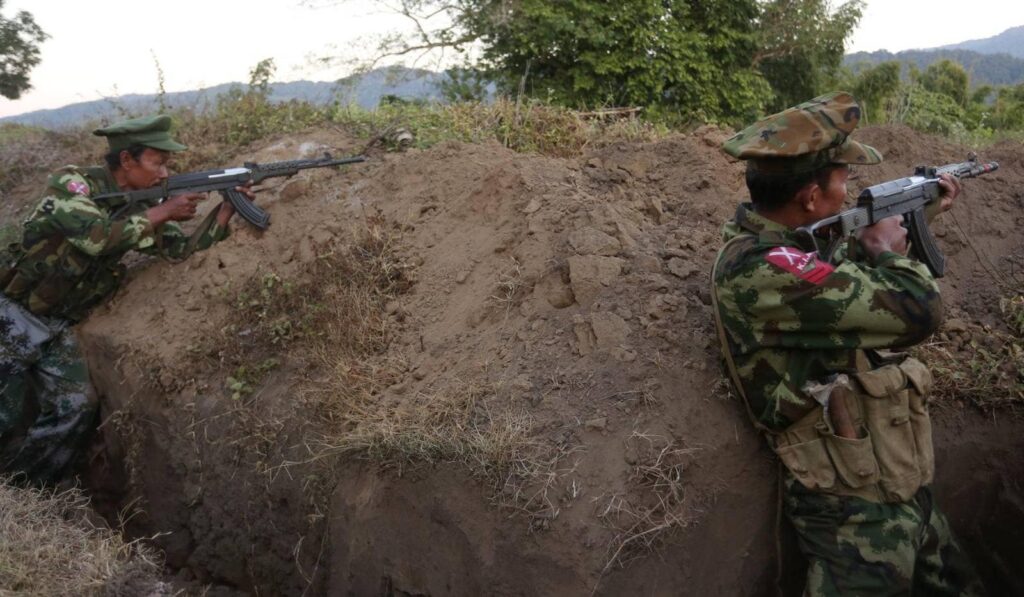 Hits: 3