September 26, 2023 || Tongsan Media Group ||
The Indian state government of Manipur is reportedly planning to fence 70 kilometers along the border with Myanmar. Manipur Chief Minister N Biren Singh announced the Border Roads Organization (BRO) plan to fence the 70 km India-Myanmar border. The discussions were held during a meeting with other senior officials of the state on Sunday, September 24, The Hindustan Times reported.
The meeting was held a day after the central government was urged to 'permanently closed the Free Movement Regime, which allows people living on either side of the border to travel up to 16 kilometers within the other country. The Chief Minister of Manipur State said that the plan to build a fence along the India-Myanmar border is to prevent and control the illegal entry and drug smuggling across the border.
"The BRO met with the officials and discussed the plan to fence another 70 km along the Indo-Myanmar border. Secretary General DGP and Home Department officials also participated. The newspaper quoted Manipur Chief Minister N Biren Singh as saying that the increase in illegal smuggling and drug smuggling from other countries has made protecting our borders an urgent necessity.
Since May 3 of this year in Manipur state, ethnic riots between the majority Meitei people and the minority Kuki (Zomi) tribesmen are still going on. The Indian Home Minister and the Chief Minister of Manipur State accused that the riots were caused by illegal immigrants from Myanmar.
Because of this issue, the Manipur government is planning to put up fences along the border with Myanmar to prevent and control illegal entry from the Myanmar side. India and Myanmar share a border of about 1,600 km, and the state of Manipur shares a border of about 400 km.
Source: RFA News
Translated: Tongsan Admin Team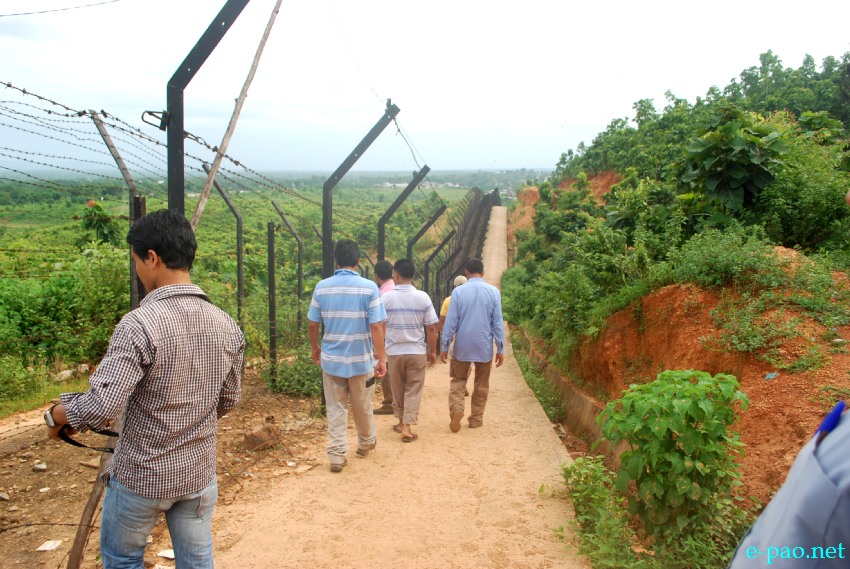 Hits: 2