The Military Council announced on the night of November 17 that they had seized weapons and ammunition to be sent to the Karenni National Progressive Party (KNPP) and the People's Defense Forces (PDF). On November 16, after the arrest of Khun Thaung Tun, the owner of the New Power fuel shop in the village of Loitat khuaneu, Panmoh area, Pinlong township, Southern Shan State, according to inspections, weapons and ammunition were seized in the garage of Ko Pee Tu's home in Panmoh Village. Maj. Gen. Zaw Min Tun, who was authorized to speak at the military council, also answered to the local media yesterday that among the seized weapons were weapons that came from a special region.
"A large quantity of weapons to be sent to Kayah State was seized in Pinlong town. Roughly, 12 RPG rocket launchers, 9 Chinese machine guns, 109 Type 81 automatic rifles, and a large amount of ammunition were captured. Type 81 weapons are believed to be weapons that came from a special region," Major General Zaw Min Tun accused ethnic armed groups of being behind armed conflicts in Myanmar, although he did not say which specific region. Khun Taung Tun, who is in possession of weapons and ammunition; Khun Aung Min strong, Ko Kyaw Zin Tun, Khun Aung Kyaw Myint, Khun Aung Kyaw and Kope Tu were arrested, according to the military council's statement.
The military council announced that the ammunition will be sent to the KNPP and PDF forces, but RFA cannot independently confirm this. The Karenni National Progressive Party (KNPP) has not released any news regarding the military council's arrest statement. The KNPP supports Operation 1027, which is being conducted by the three Northern Alliances, and urges other ethnic armed forces to participate in this operation. KNPP's Karenni Tatmadaw (KA) is also involved in the one-four operations that are resisting the military council army in Kayah state.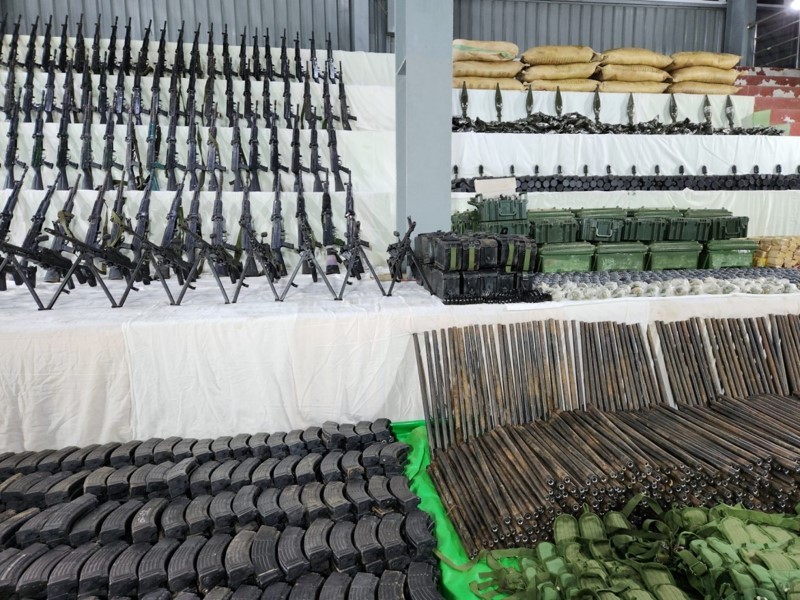 Hits: 1