TNLA spokesman Lt. Col. Tay Kyaw told MPA that TNLA joint forces intercepted a military council troop that entered Naung Cho town in northern Shan State with three armored vehicles. Yana (November 9th) In the early morning of Naung Cho town, fierce fighting took place. An armored car was also seized from the military council.
"In Naung Cho Township, MDY PDF forces teamed up and attacked the offensive with 3 armored vehicles. I was able to destroy an armored car. From the day of the 1027 operation until yesterday, there have been more than 50 battles, and the army has fired 36 rounds of artillery and 90 rounds of stones. We also fired 2 times with 500-pound bombs on villages where there was no fighting," said Lt. Col. Tay Kyaw.
Last November 7, a fierce battle broke out between the Military Council Army and the TNLA at the city center temple in Namkham, and 17 soldiers and militiamen were captured. In addition, from October 27, when the 1027 operation began to the present, 31 military council camps in Nungcho, Lashio, Kutkhaing, Mogok, Muse, Shanni, Namkham, Namthu, and Mantong townships were captured in the TNLA-controlled area.
"At present, the city is full of TNLA forces. It is already dry in the city. Not much traffic. He also ransacked the offices of the military council. there is nothing. At night, they shoot with drones. "I don't know from which direction they shot," said a man from Namkham town. Due to the intensity of the fighting, some residents of Nam kham town have sought refuge in a Shan village on the Chinese side, while others have fled to Muse town.
The three twin alliances, TNLA; The joint revolutionary forces, including MNDAA and AA, attacked military council camps in northern Shan State from October 27th. They captured nearly 140 military camps and seized a large number of weapons and ammunition, including 8 armored cars. During the above battles, at least 12 people, including children, were killed due to the heavy weapons fired by the military council. About 20 were injured.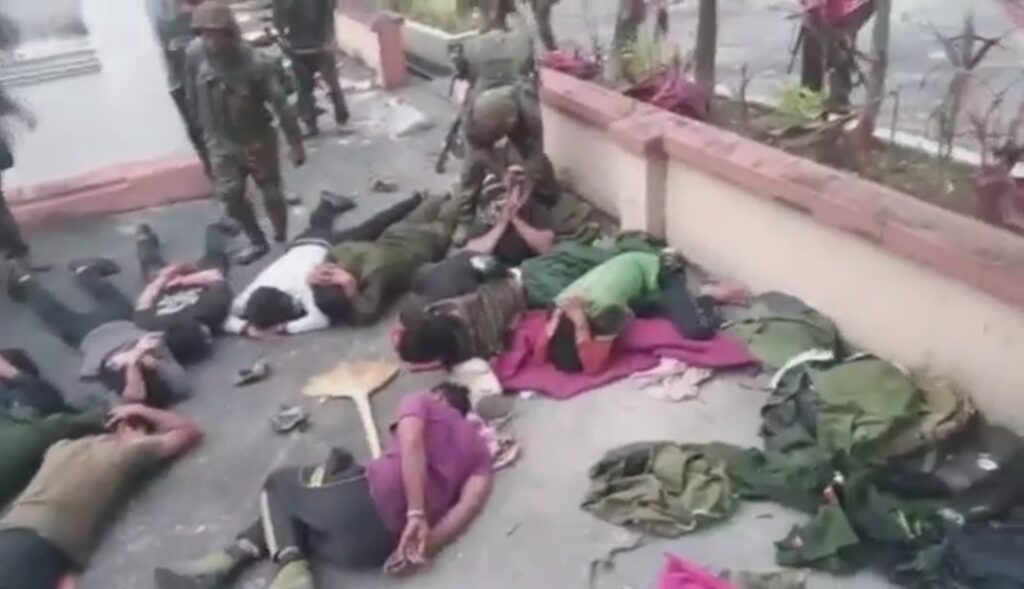 Hits: 1