August 8, 2023 || Tongsan Media Group ||
It is reported that a civilian was killed when a bomb went off at around 1:00 p.m. this afternoon on the road between Kale-Letpanchaung, north of Kalaymyo. A bomb blast occurred near Tlangzawl Village, Cemetary located on the Kale-Letpanchaung Road, injuring 3 people, and 18-year-old Lalpianpuia, a resident of Duwaichaung village, died at around 2:40 this afternoon due to severe injuries.
When they were returning from taking the cattle to Pyin Daw Oo village, the cattle stepped on a mine planted on the side of the road near Tlangzawl Village of cemetary and it exploded. Among the three injured persons, Lalpianpuia died of severe injuries and the other two are receiving treatment at the hospital. It is reported that the cow that was hit by the mine was also killed because it was almost mortally wounded. Kale-Letpanchaung Road is the main road used to connect with the northern area of Kalaymyo. It is not known which forces planted the mine that exploded.
Source: Khonumthung
Translated: Tongsan Admin Team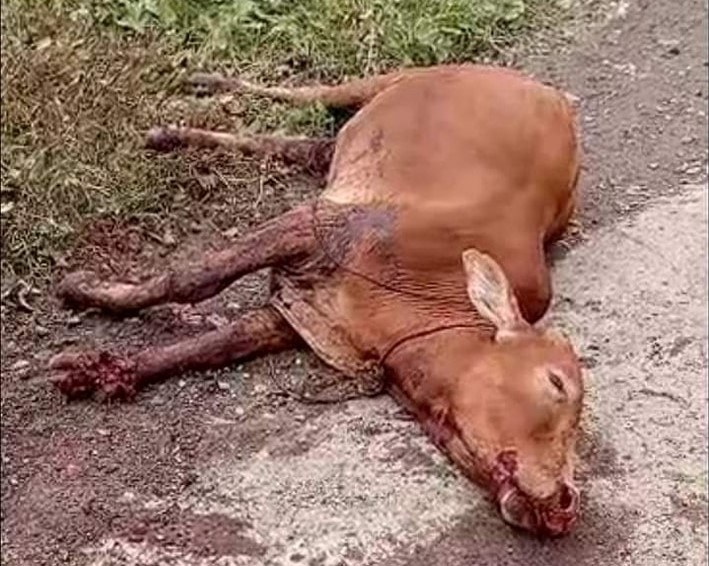 Hits: 4