August 3, 2023 || Tongsan Media Group ||
The Ta-ang Nationa Liberation Army (TNLA) released a report late today that during the battle that lasted for almost the whole day yesterday near the city of Muse in southern Shan State, the Military council army suffered many casualties and the military council army's weapons and military equipment were seized. TNLA Brigade (1) Military area there was a fight yesterday (August 2nd) from 10:00 AM to 4:30 PM near Muse Township, Selan Village, Natham and Gongra Village.
Under the Military Council, the (99th) Army Corps (420) Sakah khah (2) Khah lah Yah – (261) (421) and the Namkham town Militia joined forces and attacked the TNLA, and the fighting was fierce, and the Military council forces retreated. During the battle, 10 people were killed on the side of the military council and the militia. It is said that 13 people were injured.
Also, one RPG, 20 RPG-7 grenades, one MA-1 from the Military Council. an AK-81; (60) a corner, (81) One corner of Ma, (81) 40 mammy bomb fruit, One machine gun, 5,000 bullets, The TNLA said, along with photographs, that a large communication device and a large number of other military equipment were seized.
A local resident of Muse said that one civilian was killed and five civilians, including a priest, were injured in yesterday's fighting. From July 23rd, TNLA and the Military Council Army fought in Muse Township. From that time until yesterday, there were 9 battles between TNLA and the Military Council Army, TNLA announced that 25 of the Military Council Army were killed and 27 wounded during the fighting. In addition, one member of the military council was also captured alive.
The TNLA press officer said that the reason for the fighting was that the TNLA troops were attacking. Although some TNLA soldiers were injured during the battle, today's press release did not reveal the situation of the TNLA side being the most affected.
Source: People's Spring
Translated in English: Tongsan Admin Team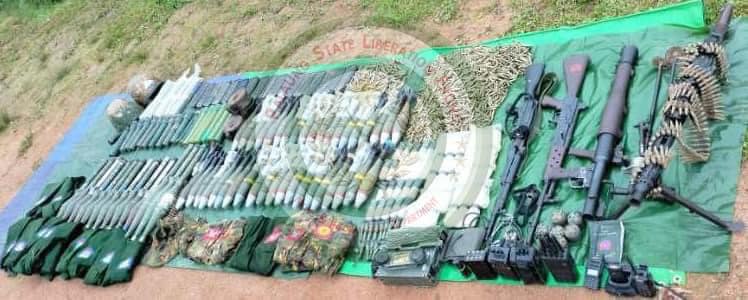 Hits: 5