August 23, 2023 || Tongsan Media Group ||
The Sairang branch of the Young Mizo Association is currently carrying out rescue operations after a 104-meter-high railway bridge collapsed on the Kurung River between Sairang and Bairabi railway stations in Mizoram state, about 21 kilometers from the capital Aizawl, on August 23 at 10:00 a.m.
The height of the bridge is 104 meters and it has been under construction for several years now. It is said that there were 35 to 40 construction workers at the time of the collapse. Once the project is completed, Aizawl is expected to be connected to the national rail network. "The bridge that collapsed was part of the Indian Railways project to connect all state capitals in the Northeast region. The exact reason behind the accident is not yet known," said Sabyasachi De, Chief Public Relations Officer, Northeast Frontier Railway (NFR).
Reacting to the incident, Mizoram CM Pu Zoramthanga said that relief operations are being carried out at full speed. I am deeply saddened by this tragedy. We offer our deepest condolences to all the bereaved families and wish the injured a speedy recovery. The CM posted on X thanking the many people who came out to help in the relief efforts.
Source: Indian Express
Translated: Tongsan Admin Team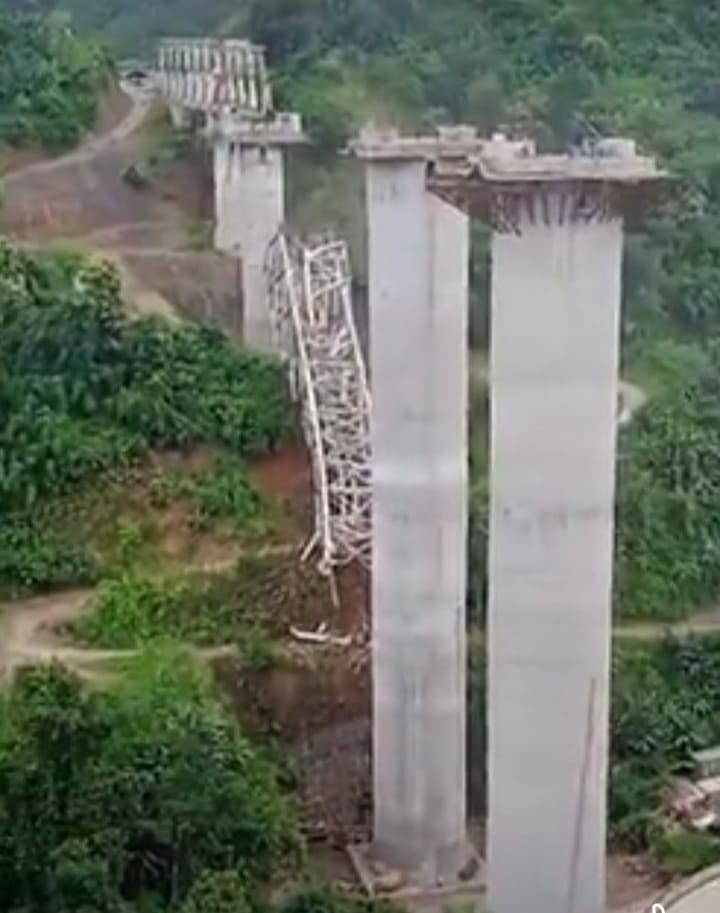 Hits: 1