September 2, 2023 || Tongsan Media Group ||
The Karen National Union (KNU) announced today that a Military council camp in Moan (Moo) Township, Nyaung Lay Pin District, was attacked and captured by the forces under the 3rd Brigade of the Karen National Liberation Army (K.N.L.A). It is reported that the Thit Chiah Sein Camp, a base camp of the military coup d'état in Moo Township, was attacked at 5:00 a.m. on August 31st, and the camp was captured at 5:30 p.m. on September 1st.
Military council troops who were coup d'états in Thit Chiah Seih Camp, Khah Lah Zah (439); Khah Lah Zah (60), Khah Mah Zah (350) and Khah Mah Zah (351) were stationed and during the occupation, KNU announced that 15 people were killed on the side of the coup Military council troops. It has been informed that 2 (2) commando rifles, 1 (1) machine gun and a total of (19) small arms were seized from the military council troops. It was reported that 1 (1) machine gun and 19 (19) small arms were seized. It was announced that two revolutionary soldiers were killed on the side of the KLNA joint forces in the battle to capture the camp.
The military council troops stationed at Thit Chiah Seih Station were interrogating pedestrians, often firing large weapons into the workplaces and residential villages of nearby local people. The camp was built to protect the public like a wall. It is stated that the reason for the attack and occupation is because the public is being bullied by relying on weapons.
KNLA Battalion (8) attacked the camp. Battalion (9); Karen National Defense Force (KNDO) Battalion (3) joined the brigade headquarters column and subordinate joint forces. During the attack on the camp, the military council troops not only inside the camp, but also the homes of the people. schools, He said that he was in the hospital and fought back.
In addition, the Khah Lah Zah (439) in Asparagus field fired with heavy weapons, and the Khah Lah Zah (60) in Kyaukgyi Thambo fired with heavy weapons, as well as using air support to attack, and it was announced that they had to attack and capture it with difficulty.
Source: People's Spring
Translated: Tongsan Admin Team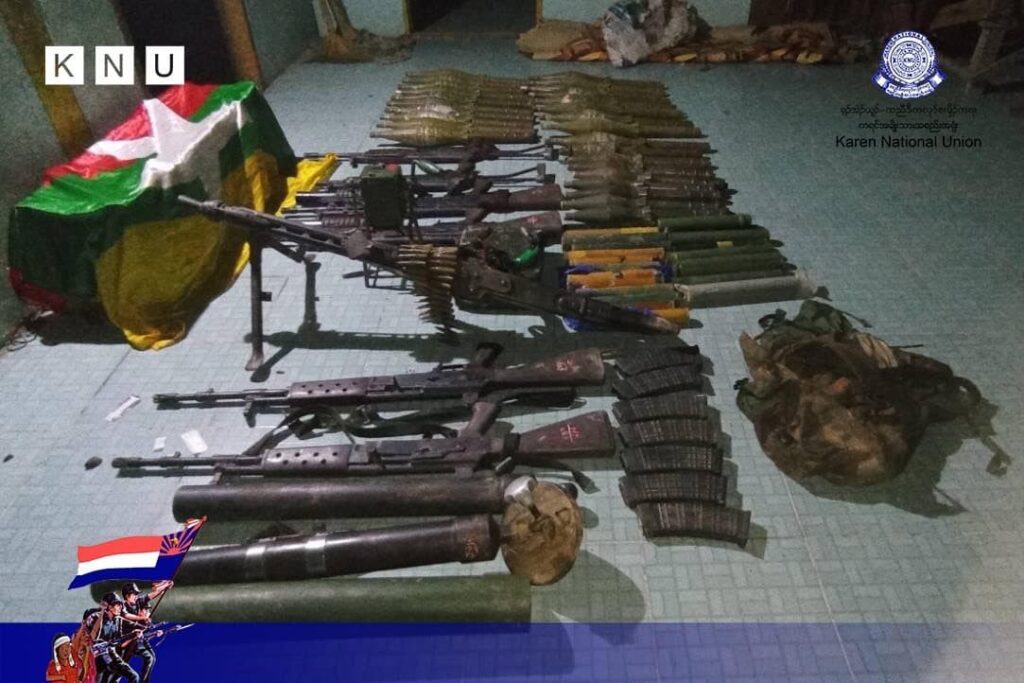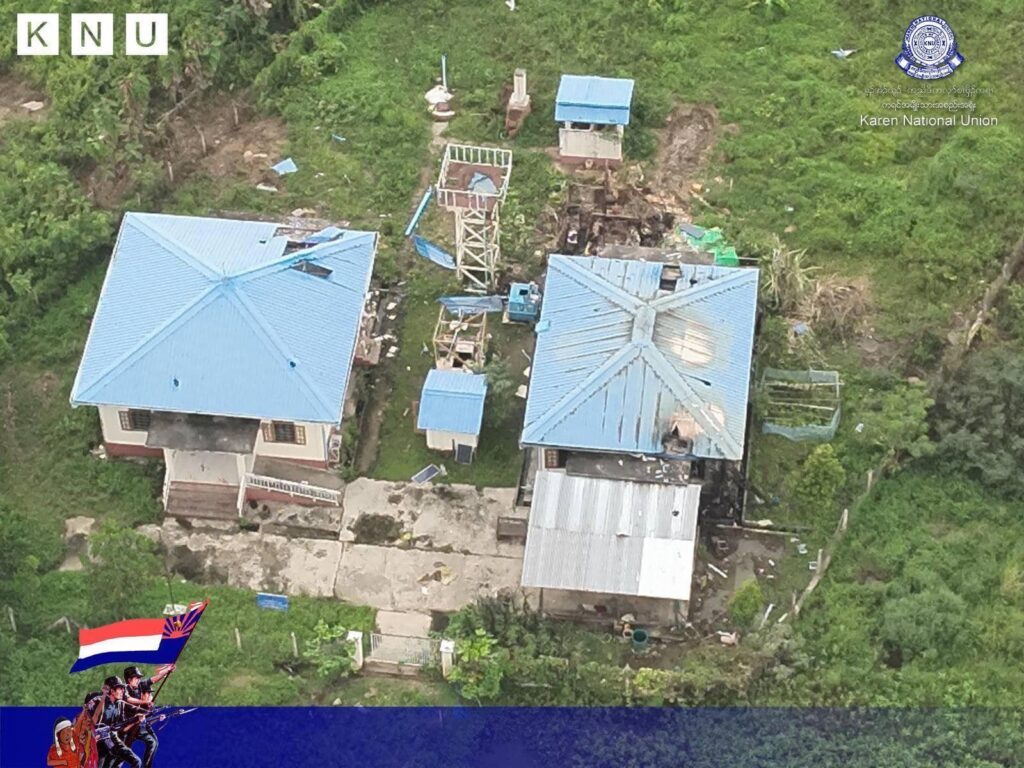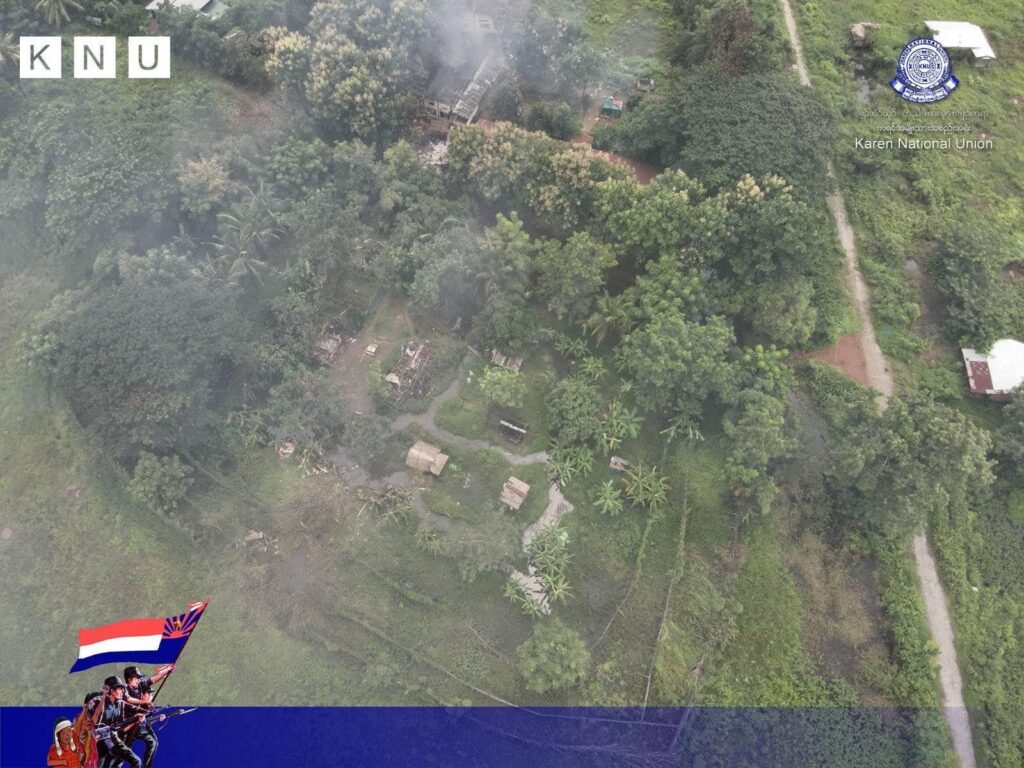 Hits: 4