August 27, 2023 || Tongsan Media Group ||
Residents said that more than 14,000 people from 13 villages are fleeing because the Military council army split into two columns in Ye Oo Township, Sagaing Region, and raided and fired at villages today, August 27, 2023.
The column consisting of Khah Mah Zah- 701, 702, and 708 in Ye Oo town is nearly 100 strong, and since 6 o'clock this morning, they have been firing into the villages on the west side of the town with small arms. That's why the residents of the villages such as Thantaw, Nyu ton, Ywa Mittha, Kone Tan, Naw Kone, Kone Kyi, Kone Tha, and Ywa Thit are fleeing.
At the same time, another column raided the villages in the south of Ye Oo town, causing civilians to flee from the Ywa Tha lay, Kokkosu, Pyrihkat, and Leik son residents said. A local resident said that the military that came out of Ye Oo town was constantly firing large and small weapons near Mistha village, so they had to flee to safety.
"Now they have reached Ywa Mit Tha, small arms are shelling near Ywa Mit tha. There are five weapons and I am shooting a lot now. He also said that the local defense groups attacked the column that came out of Ye Oo town with landmines near the village of Nyu Ton.
In this regard, RFA called U Tin Than Win, the Sagaing spokesperson of the Military Council, Minister of Natural Resources, but he has not yet received an answer. When asked by RFA on August 22, U Tin Than Win said that he did not know the details of the security operations in Sagaing.
During the two and a half years of the coup d'état, more than 3,300 houses in 53 villages in Ye Oo Township were burned and destroyed, and residents said that the Military Council troops are often patrolling the area for the reason of clearing the area.
The United Nations Office for the Coordination of Humanitarian Affairs (UNOCHA) announced on August 24 that people who have been forced to flee their homes due to armed conflicts throughout the country continue to be displaced and humanitarian needs continue to rise. According to UNOCHA's statistics, nearly 800,000 (778,900) residents of Sagaing were forced to flee their homes after the military coup.
Source: RFA News
Translated: Tongsan Admin Team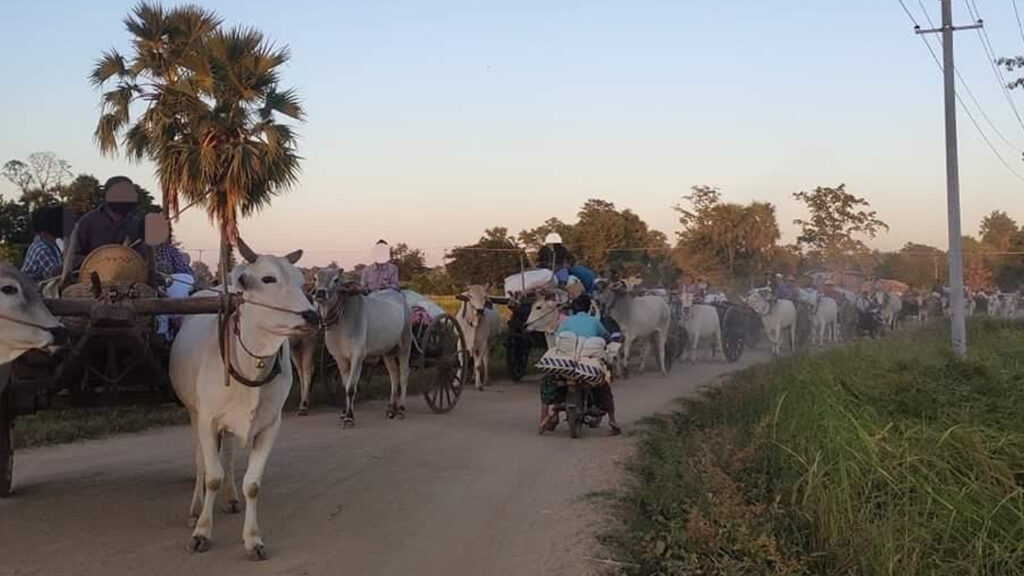 Hits: 3