August 22, 2023 || Tongsan Media Group ||
Thailand's 30th Prime Minister, real estate tycoon Srettha Thavisin, has been elected as Thailand's 30th prime minister. Thavisin has become the Prime Minister of Thailand over the last decade, an ordinary civilian who is not related to the military, but the democratic forces, in order to get enough votes, the coup leader Prayuth's party and the deputy coup leader Pravis's 2 parties were added to 11 alliance parties and received votes from 249 military upper house senators to become the prime minister.
With 314 votes from the 11-party alliance, Phue Thai Party-nominated Srettha Thavisin became the Prime Minister by getting at least 60 more votes out of the 249 senators. The Phue Thai Party made a clear statement that its alliance with the pro-military parties, which were former enemies, was aimed at opening the way to the political blockade and quickly creating reconciliation.
From here, the party founder, former Prime Minister Thaksin, who fled abroad for 15 years, returned to the country and went to prison after serving 8 years in prison. Criticisms that he will be released with amnesty or a reduced sentence after the formation of the new Phue Thai government are also untrue.
Source: Burma Media Consortium
Translated: Tongsan Admin Team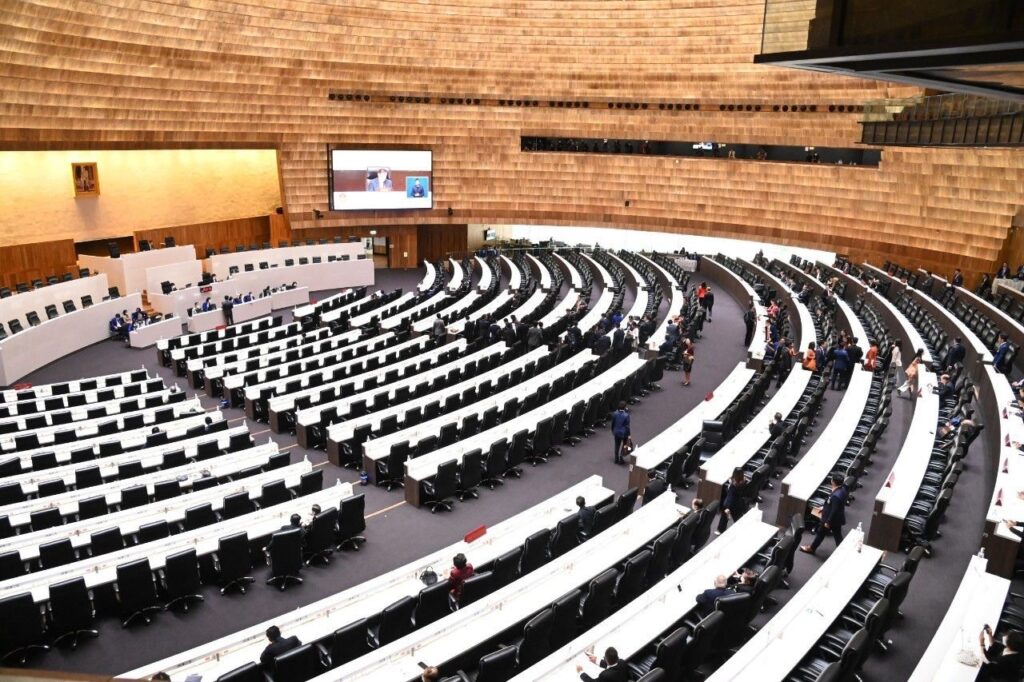 Hits: 4