August 4, 2023 || Tongsan Media Group ||
At least 17 people were injured in a clash between security forces and a Meitei crowd, mostly women, in northeastern India's Manipur state. It is said that a large crowd of people tried to march on Thursday to the place where a collective funeral was to be held for the Kuki ethnic group who died in the ethnic tension.
At one place in Bishnupur district, the security forces fired tear gas to disperse the crowd and clashed between the two sides. Due to this incident, a state court issued an order to postpone the collective funeral of the Kuki ethnic group for 7 days.
In addition, the relaxation of curfew orders in the state has also been withdrawn in some places. More than 180 people have lost their lives since early May in Manipur state, where ethnic tensions broke out between the majority Meitei and the minority Kuki ethnic groups.
Source: People's Spring
Translated: Tongsan Admin Team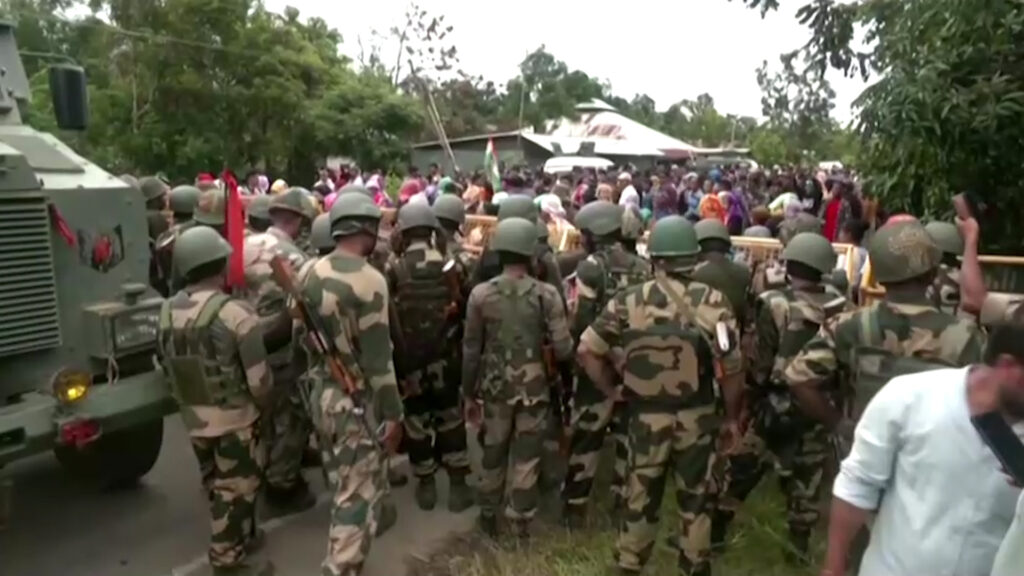 Hits: 1