August 22, 2023 || Tongsan Media Group ||
Thaksin, who has been abroad since 2008 to avoid the punishment imposed by the court in absentia, returned to Don Mueang Airport in Bangkok on the morning of August 22. Thai police have already announced that Thaksin will be arrested and sent to prison upon his return to Thailand.
The 74-year-old Thai prime minister briefly greeted the crowd and the media in front of the airport, but did not speak. After that, the police escorted Thaksin from the airport to the Supreme Court, where the sentencing process was officially conducted. From there, Thaksin continued to Raman Prison in Bangkok.
According to the results of medical tests conducted by Thai Prison Department officials, Thaksin is not healthy enough to live in a prison cell, so he will have to spend at least 10 more days in the prison's treatment room. Thaksin is already alive and his lungs and heart have been damaged due to chronic diseases, the jailer announced. Thaksin returned to Bangkok on the same day that a new Thai prime minister was to be installed to form a new coalition government with rival conservatives in the Pheu Thai Party (PTP), which he orchestrates from behind.
It is not yet known whether the PTP included Thaksin's pardon in negotiations with the conservatives. Thaksin was ousted by the Thai military in a coup in 2006 and faced several criminal charges in court. Thaksin denied that he had committed any wrongdoing and responded that all the charges were political attacks.
While Thaksin was abroad, he often said that he wanted to return to Thailand in 15 years, but only now has he become a reality. His family expressed their gratitude to those who welcomed Thaksin's return trip, but remained silent on the issue of Thaksin's imprisonment. Former Prime Minister Thaksin was the founder of the Pheu Thai Party, and party members say that the party still follows his instructions.
Source: People's Spring
Translated: Tongsan Admin Team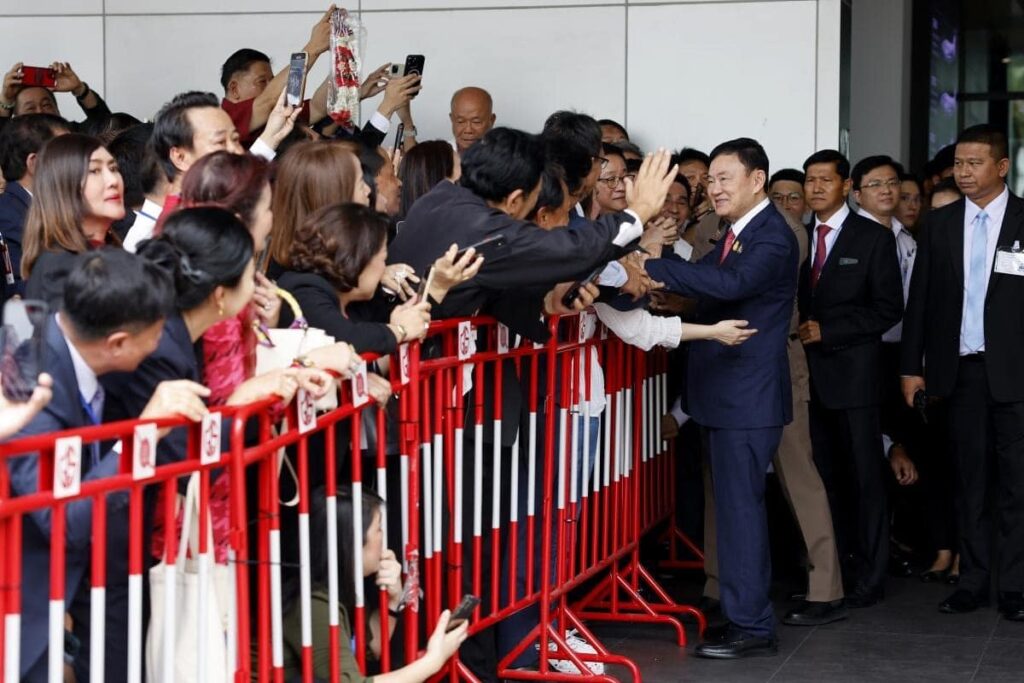 Hits: 4