August 12, 2023 || Tongsan Media Group ||
The Chin National Front / Chin National Army (CNF/CNA) spokesperson Salai Htet Nyi said that 6 members of the military council were killed and more than 10 small arms, including a point-and-shoot machine gun, were seized when the Chin joint army attacked the armory of the Khah Lah Zah (268) battalion headquarters in Falam Township, Chin State.
"At around 1:00 PM, we raided the Khah Lah Zah (268) Fa Road camp. We passed through two gates and entered the armory where they stored their weapons. We seized more than 10 weapons there. That's all there," Salai Htet Nyi said.
"According to the latest news, we learned that one of our CDF-KKG comrades was killed, 6 of them were killed, and 9 were injured. At around 11: 00 a.m., jet fighters fired heavily armed jet fighters at the place where we thought we might be. There were about three casualties of some people there. And about 6 or 7 of them were injured," Salai Htet Nyi said.
One of the weapons stored in the military council armory is a point-and-shoot machine gun. A carp tail machine gun, (60) three-handed weapons Two-handed RPG Four small arms, a total of 11 weapons and bullets, including point-and-shoot bullets, were seized, he said. Salai Htet Ni also explained the brief situation of the attack inside the battalion headquarters.
"The first gate was attacked first. The second gate was also attacked again. There they attacked. It was an instant but it took almost 2 hours," he said. Then they stormed the armory and took the weapons. At around 11:00 this morning, the army of the military council bombarded the village of Ramtlo in Falam Township, which is far from the battle site, and civilians were affected.
In April of this year, the Chin National Defense Force (CNDF) attacked the War Military Council camp in Falam Township, killing many military council soldiers and policemen in the camp and taking the rest as hostages. The CNDF also seized a large amount of weapons and ammunition. At the same time, the military council army launched an air attack on the village of Ramtlo and the town of Waibula, killing 9 civilians and injuring others.
Source: People's Spring
Translated: Tongsan Admin Team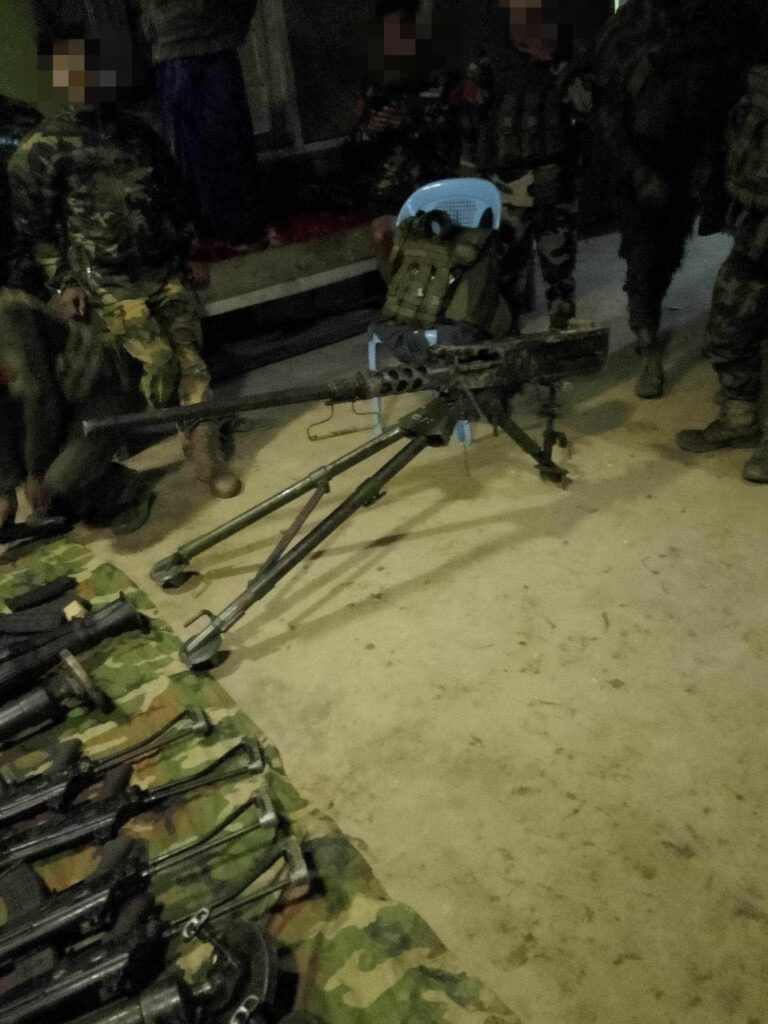 Hits: 3