August 27, 2023 || Tongsan Media Group ||
FIFA announced on Saturday (August 26) that Spain's president, Luis Rubiales, had been suspended from all soccer-related duties pending an investigation into his forced kiss on the lips of teammate Jenni Hermoso after Spain won the Women's World Cup.
Jorge Ivan Palacio, the head of FIFA's Disciplinary Committee, announced that the suspension of Spanish domestic and international football duties will take effect immediately. FIFA launched a disciplinary investigation against Luis Rubiales on Thursday, with Rubiales saying he will defend himself to prove "his absolute innocence".
46-year-old Luis Rubiales has denied that Hermosa confessed to the kiss, but Hermosa and his team-mates have accused the Spanish government of doing it against his will. On Friday, he refused to resign as president of the Spanish Royal Football Federation. His Royal Spanish Football Federation also said on Saturday it would stand by him.
Source: VOA burmese
Translated: Tongsan Admin Team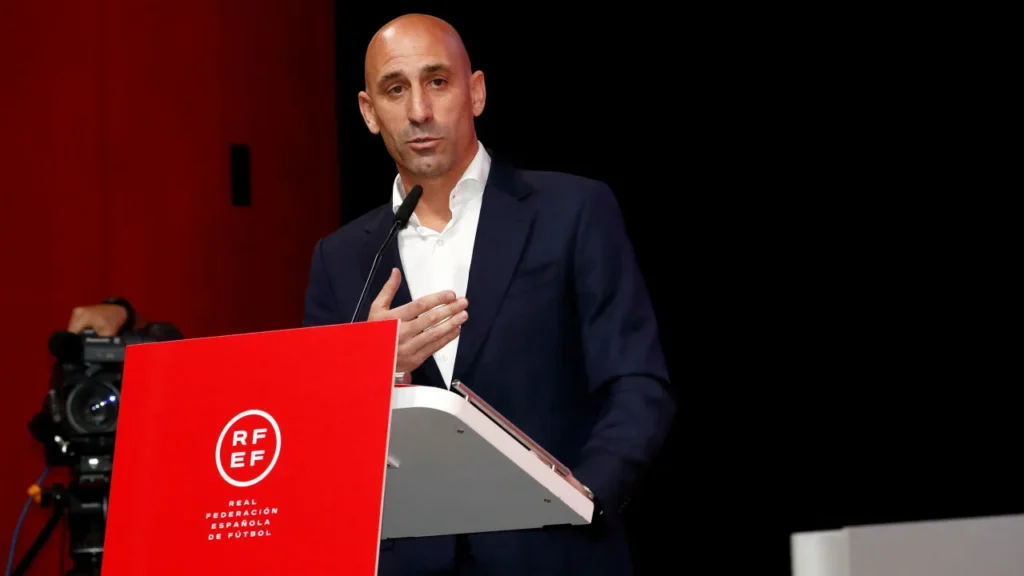 Hits: 4