August 13, 2023 || Tongsan Media Group ||
It is reported that 2 mother and son who came to the hospital from Kyun Chaung village near Sekan Village, Kalaymyo, Sagaing Division, were shot dead by the terrorist army, and the bodies were burned and destroyed along with the motorcycle.
The 2 mother and son who were shot and killed by the terrorist army are Hoih Iang, around 50 years old, and Samuel, around 30 years old. "When I was going to the hospital, I saw the dogs trying to get to me. Of the 4 people who were shot, 2 of them were shot in the knee, but escaped, and the other 2 were shot and burned to death," said a local resident.
When the terrorist army left Sekan Village, they left mines around the village, and the revolutionary groups had to remove the mines. In Sekan Village, people's homes were also disturbed, and cars It was reported from local people that commercial vehicles were burnt.
It is known that the current military council troops have retreated to Kalaymyo this evening. It is known that the 15 villagers of Myo hla and Secund, who were arrested as human shields, have been released.
Source: Zalen News
Translated: Tongsan Admin Team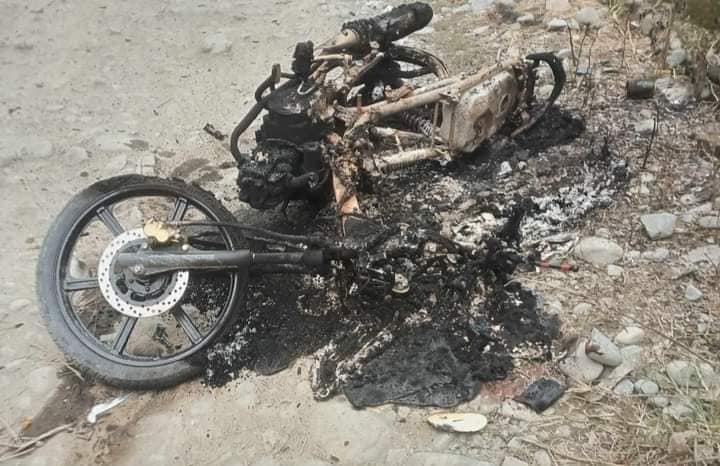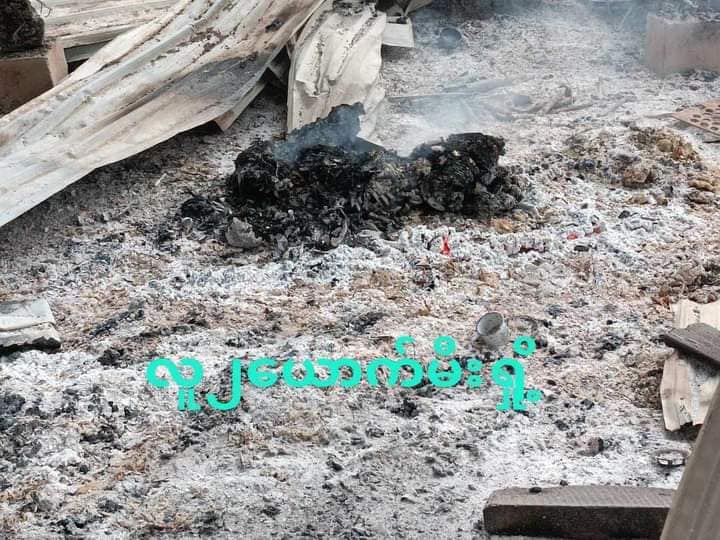 Hits: 5