Kokang Army (MNDAA) spokesperson Li Kya Win said that a military council camp in Shishan area of Kokang district was captured again today (November 14). "There was not much fighting today. Today, we captured a camp near Huashipan village in Shishan region," MNDAA spokesman said of the military situation today, the 19th day of the 1027 operation.
The MNDAA informed that the attack on the camp started at 10:50 a.m. today and the camp was captured after 40 minutes. In the battle to capture the village camp of Huashipan, it was informed by a photographic record that a lot of weapons and ammunition were seized from the military council. During the 1027 Operation campaign, it was reported that 144 military council camps had been captured. That number is that MNDAA and AA jointly attacked and captured.
There were at least 33 Military council camps that were attacked and captured by the TNLA, and one camp was cleared today. Therefore, during the 1027 Operation campaign, at least 178 military council camps were captured. On November 13th, the military news was also released, and the Shang Kai checkpoint, Military Council Camp at Maw Thaih Yan Cheung Hill, The MNDAA announced that they were able to capture Ye Po (the hot water station) in Thein Ni. It has been informed that weapons and ammunition have also been obtained.
The TNLA also stated that the Military Council (502) military camp in Kyaukme was attacked today. In addition, the Sai Lai camp of the Military Council in Tangyang Township was attacked and cleared this morning. The Military Council also reported that an attack was carried out by an attack helicopter near Got Dwin in Naungcho Township. The TNLA has informed that there was an all-night fight last night near Got Hteih in Naung Cho District.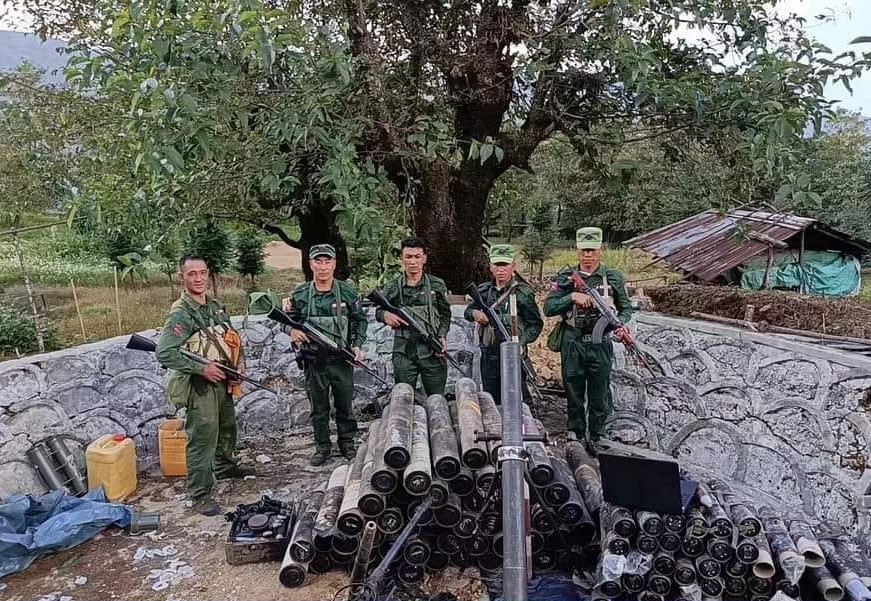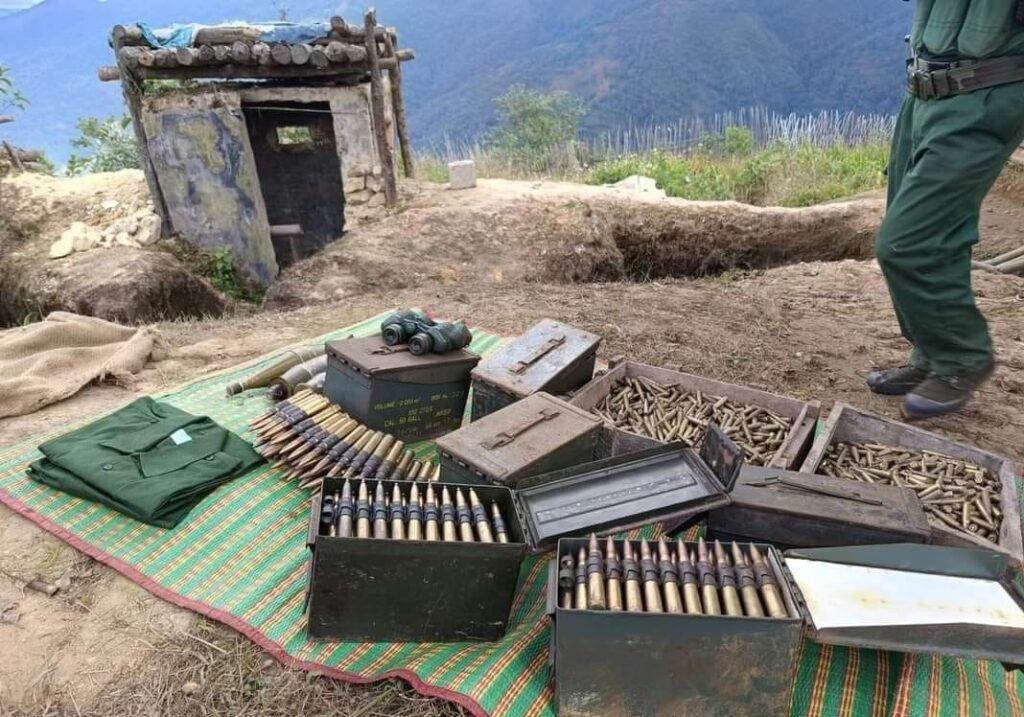 Hits: 2