August 15, 2023 || Tongsan Media Group ||
Kachin State, Phakant Township, On August 15, a landslide occurred in the jade mining block near Mana village. As of 6:00 p.m., the bodies of 25 of the missing people have been recovered, rescue workers said. August 13 Around 3:00 p.m., a three-hundred-foot-high landslide and cliff collapsed in the jade block of the jade leaf company. As of today, August 15, there are 39 jade miners listed as missing during this landslide, rescuers said.
The search for the missing persons began on August 14. "The bodies are showing up one by one." A local resident who was at the landslide site said that some of the recovered bodies were so badly damaged that they did not know who they were. "The bodies are broken, so they are wrapped in plastic and those who remember their bodies write their names. Those who don't remember are wrapped like this," said the rescuers.
It is reported that 25 male corpses were found, and only 5 of the 25 corpses were found to be without owners. The landslide occurred last Sunday, August 13, at around 3:30 p.m. The social assistance groups listed that 37 unwashed stone seekers fell into the mud pond along with the landslide.
2022 On February 28, Phakant Township, Nearly eighty company employees and quarry workers were killed by a landslide at the rock mining block of the Myanmar National Company and Shan Roma Company in the village of Ma Lin Joong. According to the United Kingdom-based Global Witness human rights group, nearly 400,000 people from all over Myanmar are working in unsafe conditions in the Phakant area, looking for unwashed stone.
Source: Citizen Journalist
Translated: Tongsan Admin Team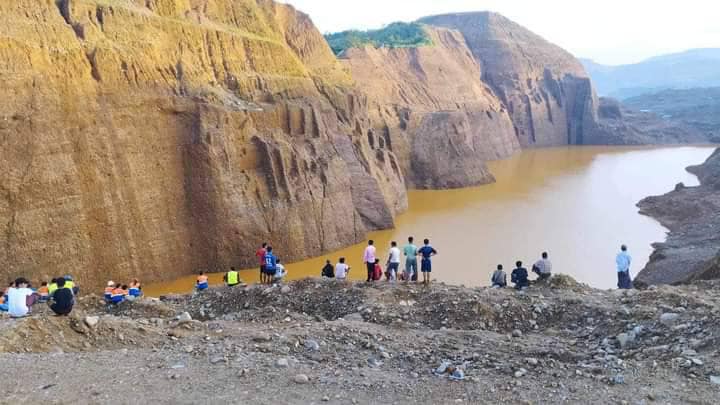 Hits: 6