July 31, 2023 || Tongsan Media Group ||
The Chin Defense Forces (CDF-Mindat) attacked a patrol vehicle with Military council troops and police in Mindat, Chin State this evening, and the district police chief was seriously injured and 7 members of the Military Council were killed. Today, July 30, at around 3:30 p.m., Mindat town, The Chin Defense Forces – Mindat closely guarded and attacked a car patrolled by soldiers and policemen near the forest ring in the east, Chin Defense Forces – Mindat Spokesperson Salai Ha Om said.
"We attacked a patrol car mixed with soldiers and police while they were patrolling. 3 soldiers died on the spot so they couldn't get up at all. Are the remaining 4 soldiers? I don't know if it's the police. The car stopped during the close attack. They could not shoot back. The closest police station to the forest office is RPG. 40 and I threw it all the way. We were able to retreat when there was no more damage," said Salai Ha Om.
It is reported that the bodies of 7 dead military council soldiers and the injured patients were taken back by car. While the fighting was going on, the military council's car, because the police station near the forest was constantly firing heavy weapons. The Chin Defense Forces – Min Army announced that they could not seize the weapons.
"The battle is two fold; The first time was in the morning in close combat at a camp on the hill a mile from the 274th. This is the west side of Mindat town. In the evening, east of Mindat town, "We again hit a patrol car with about 10 soldiers and policemen near the Eastern Ward," said Salai Ha Om. At around 7:00 a.m. today, a member of the Military Council was killed and 2 soldiers from the Chin Defense Force received non-critical injuries in the battle at 4 miles Hill near Khalahzah 274.
Source: Khonumthung & Ayeyarwaddy Times
Transated: Tongsan Admin Team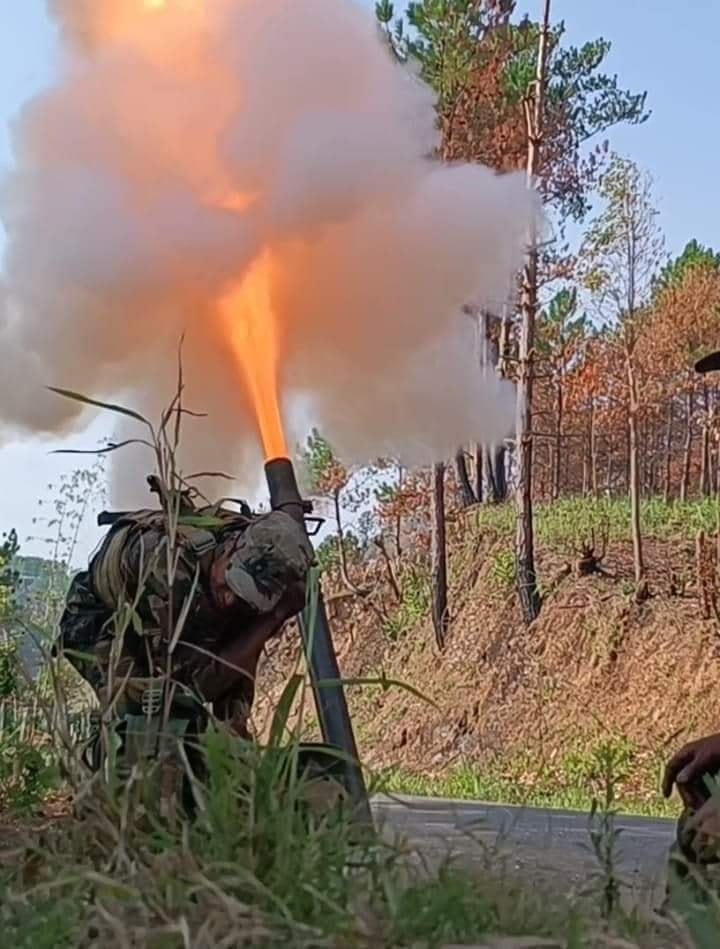 Hits: 2