September 2, 2023 || Tongsan Media Group ||
Kachin State, Shwe ku Township, Myo Hla (K-PDF) announced that they attacked the 77th Infantry Battalion under the 88th Military Council Division stationed in Kyaukgyi Village and the police station. Yesterday, September 1, the camp was attacked at around 3:00 in the morning.
After the battle lasted for almost 3 hours, the camp was no longer occupied due to the arrival of reinforcements from the military council, and they retreated after obtaining weapons and ammunition. "The military council's reinforcement plane came out from the Myitkyina, so they successfully retreated without taking the camp that could have been seized, carrying only guns and ammunition. One person was captured. Five people were killed," said a K-PDF unit member.
During the attack on the 77th Battalion Army, five members of the military council were killed, six were wounded, and one of them was captured, according to the K-PDF group. It is reported that the military council army, which was hurt in the battle, attacked the vicinity of Kyaukgyi village three times with fighter jets and three times with attack helicopters starting after 7:00 am.
Source: Ayeyarwaddy Times
Translated in English: Tongsan Admin Team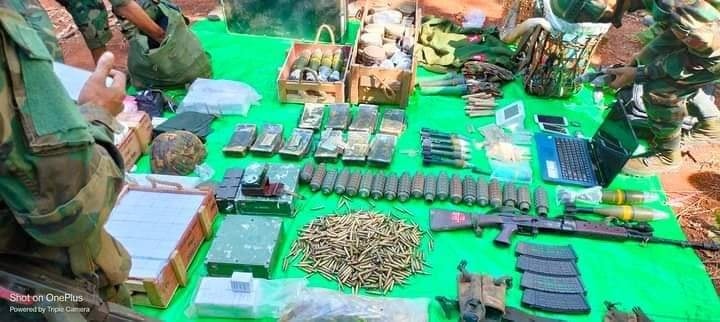 Hits: 3