August 2, 2023 || Tongsan Media Group ||
Chin State CNA, CDF-Hualngoram, CDF-KKG, CDF-Tonzang and PDA went to the police station and military council camp in Tungzang town and fired on August 1st and 2nd from 4:00 am to 7:00 am. There was a report of the death of Comrade Lalramchuana from the CDF-Hualngoram force and the death of the military council.
After the battle, the town of A husband and wife living near the police station in Khao Won Laysan Ward were fleeing on a motorcycle when the military council forces opened fire on them. U Man Sian Cing, 27 years old, a native of Mualpi, was shot and killed. His wife was wounded in the abdomen and was taken to the hospital. Two children, aged 8 and 12, were also injured by the explosion.
As a result of the fighting, people fled from some neighborhoods in the town of Tonzang. Last July 27, the entire village of Lungtak Village Some of Phaitu village wear All the villagers of Nak Zang village. Some half of Tui Tum village fled.
"We went to occupy the camp. Because the news leaked, Without staying at their camp, Why do you have a place in Nah tah la's house? They spread out like that. "And they are not only war dogs in the base camp, but they are attached to the ZRA, so the force is more than expected," he said. It is reported that the Military Council camp could not be occupied due to the military council forces as well as the ZRA forces occupying a joint position and had to retreat.
Due to the fighting, the people fleeing from the war fled towards Tedim town and Kalay town. There are also people who have fled to Manipur state. "Some of the locals who can't afford the money are forest, "They are fleeing to the mountains," said one of the refugees.
After the military coup in Chin State, the Chin Defense Forces and the Military Council forces are frequently fighting all over the place, and the Military Council forces are carrying out repeated airstrikes. The town of Tonzang has about 1,000 houses and nearly 5,000 people. Tedim Township, Sagaing Division Tamu Township India It is also a border region close to Manipur state.
Source: Ayeyarwaddy Times
Translated: Tongsan Admin Team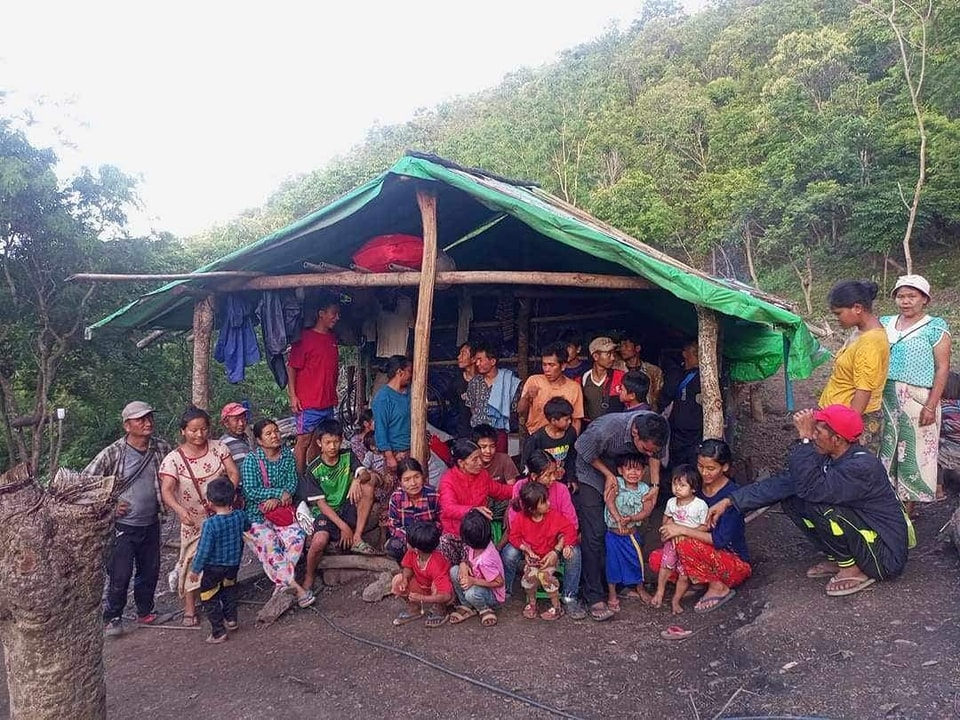 Hits: 2