August 25, 2023 || Tongsan Media Group ||
It was announced today that the Karenni National Defense Force – KNDF strategy (4) battalions were equipped with the proceeds from the 100,000,000 fence project. The weapons obtained from the "Ring Project" were given to KNDF's 4th Battalion, 1st Battalion, 5th Battalion, 6th Battalion, and 7th Battalion. At the arming ceremony, strategy (4) comrades performed a military parade, KNDF officials, Battalion Commander of Strategy (4) Company commanders Comrades and fundraisers on the ground attended.
"We made the non-existent exist, and when we do, we will work to implement the promises we made initially. The project was successful and the proceeds were handed over to our comrades in a military ceremony in a military ceremony to ensure that the project was a success," wrote KNDF Deputy Commander Komawi on his social media page.
"It is common knowledge that our daily military expenditure is spending tens of thousands of dollars. It hurts to hear from the people. However, as we are Karenni children who show results and get results, I guarantee with my life that public support will not be wasted," said KNDF Deputy Chief Komawi.
The statement of the KNDF fence project stated that it will do its best not to waste the support received by the fence project in the military activities of the KNDF strategy (4). The fence project was led by KNDF strategy (4) and was a campaign to raise 10,000,000 within 28 days starting from March 20, and the full amount was raised during the campaign.
Ref: Burma Media Consortium
Translated: Tongsan Admin Team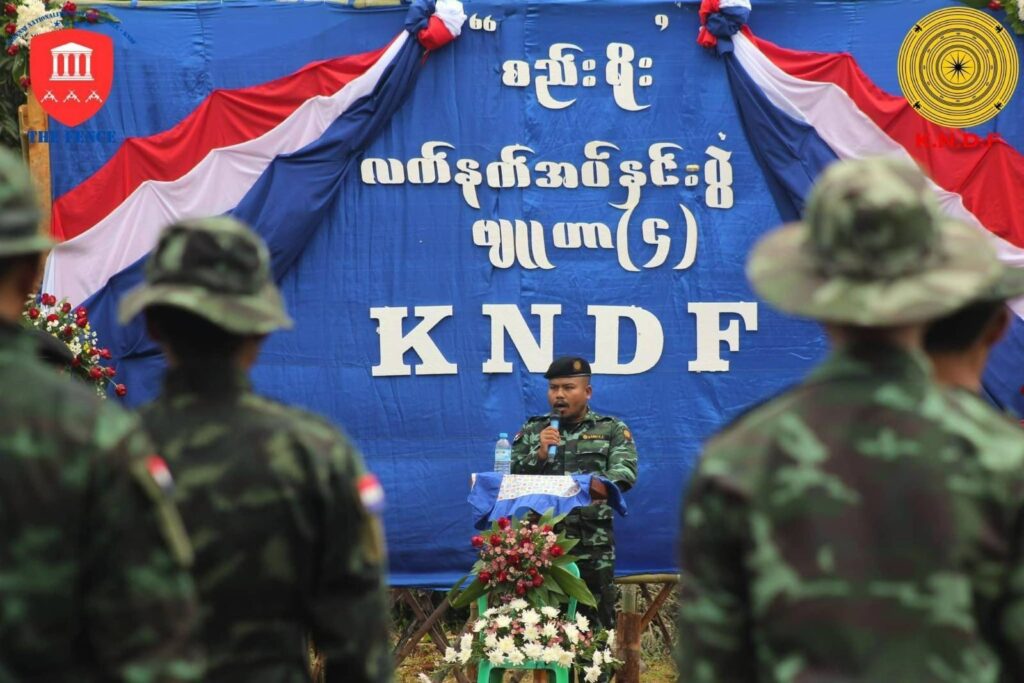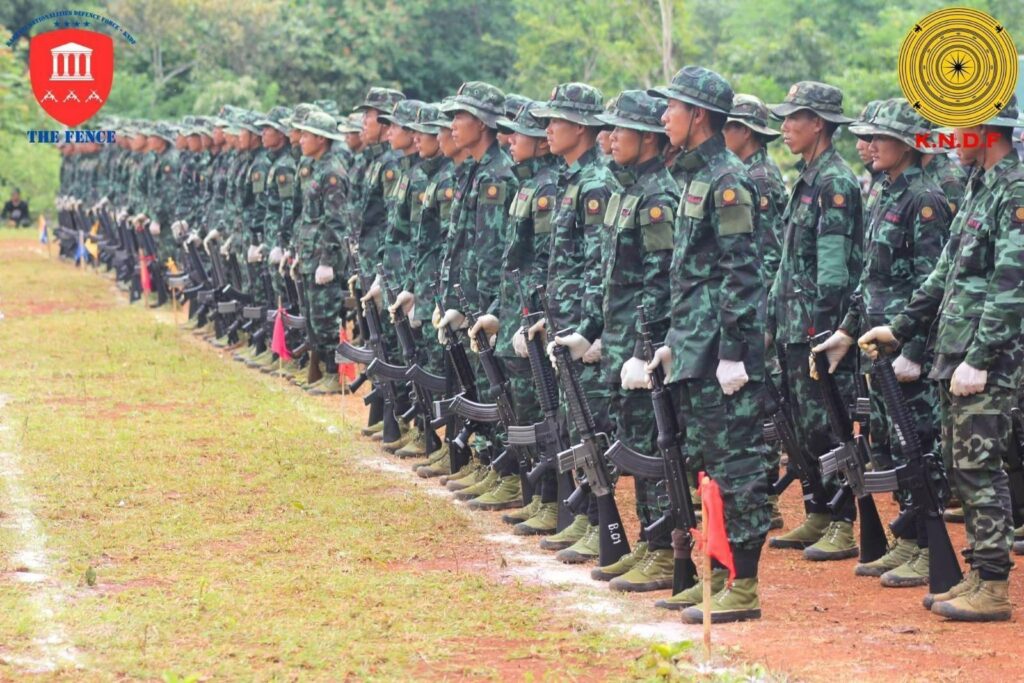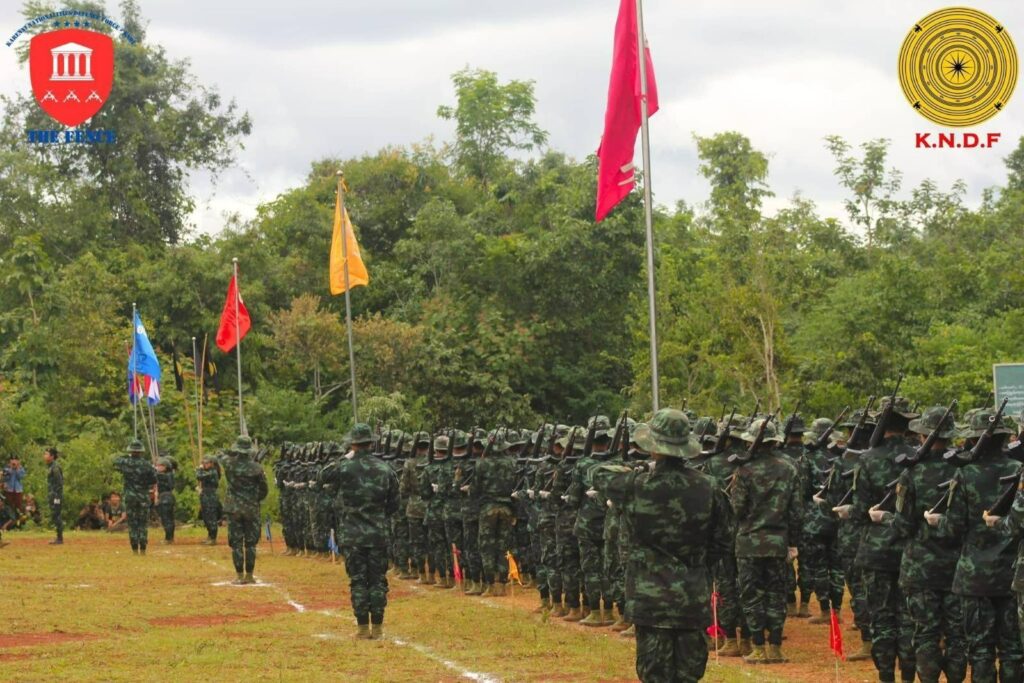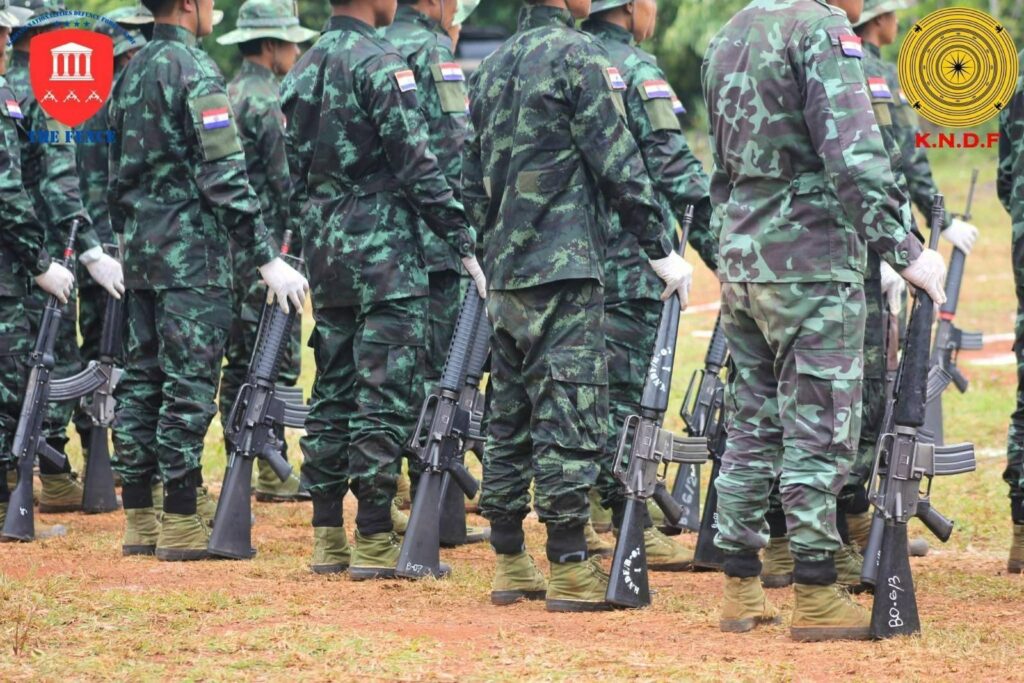 Hits: 2