KIO/KIA Information and Information Department Colonel Nawbu said that the Kachin Independence Army (KIA) and the People's Defense Forces (PDF) joint forces attacked and captured 2 military council camps in Shweku Township in Kachin State this morning. A Kachin military source also said that the military council's Khmer (602) base camp and Khlara (56) camp in the Shwe Ku-Ban Maw road were attacked and captured in the morning of October 18.
"At 6:30 in the morning, the 602 camp was closed. At 10:40, Camp 56 was recaptured. There are 2 camps close to each other in Ngabat. They started retreating towards Shweku city. We have burned the entire camp," explained the Kachin military source above.
The source said that some weapons and ammunition and many military equipment were seized from the military council. A military source said that the recovered items have not yet been opened, and the recovered ammunition may be more than now.
"A lot of things. There are still some that haven't been opened yet. There is still a car," he added. After attacking and seizing the two camps, the buildings inside the camp were burned and destroyed, Colonel Naw Bu added. He said that during today's attack, there was no damage from the side of the joint forces.
Locals said that the Military Council Army, which had lost its camp, opened fire with heavy weapons from its positions on Shweku. In the Kachin area battles, the military council army is intensifying its air strikes, but the military council did not come to help from the air during the occupation of 2 military council camps this morning, the source said.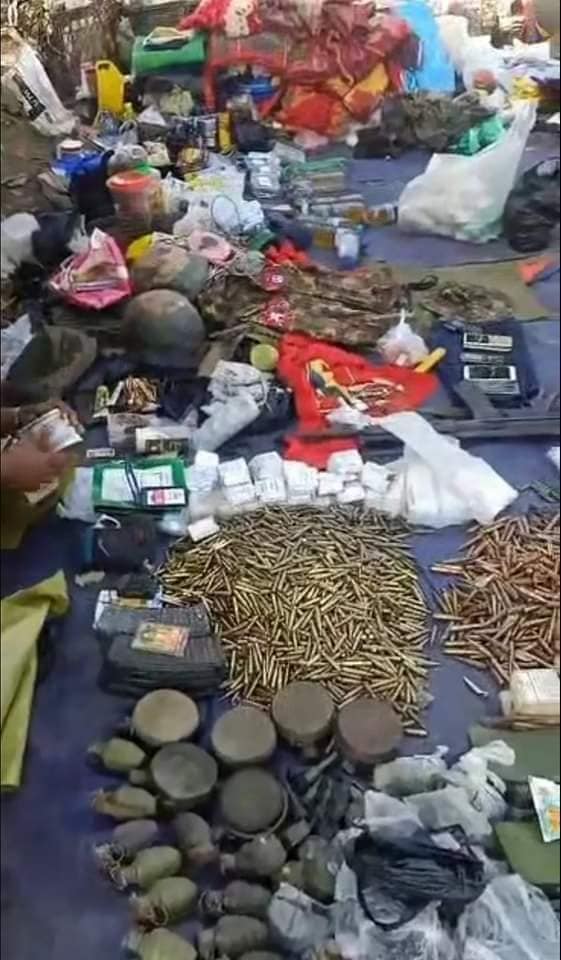 Hits: 1