October 10, 2023 || Tongsan Media Group ||
Kachin State 32 people were killed and 60 others were injured when the military council fired at the Mung Lai Hket IDP Camp, where around 500 local residents and war refugees live, in the village of Mung Lai Hekt, which is just over 2 miles away from the headquarters of the Kachin Independence Army (KIA) near Laiza. Of these, 44 are receiving medical treatment, confirmed Kachin Independence Army (KIA) spokesman Colonel Nawbu.
The attack also involved at least 13 children and several IDPs who had fled their homes in the Mung Lai Hket IDP camp. The death toll is likely to rise as rescue workers are still trying to pull bodies from the rubble, with many still in critical condition.
Since the beginning of July, the KIA and the Military Council Army have been fighting fiercely in the Myit Kyina- BaHmaw Road in the Nam Sanyang area near Laiza and the Military Council Army has suffered. Air strikes have been carried out several times, and now the military council is targeting civilian targets where the war refugees live. The funeral ceremony of the deceased will be held today on October 10, and it has been learned that the entire country will fly the Kachin flag at half-mast to show their condolences.
In October 2022, the Military Council Air Force bombed an area where many civilians were staying in the Ananpa area of Phakant Township, Kachin State, killing many people, entrepreneurs, singers, and Kachin Independence Army (KIO/KIA) personnel. The KIO commemoration day concert venue was bombed by air, and more than 100 people were killed and injured.
Similarly, the military council also bombed the opening ceremony of Pazi Gyi village administration office in Kanbalu Township, Sagaing Division, killing more than 170 people and injuring many. The Military Council Army repeatedly bombarded and opened fire on civilian areas such as schools, camps, and villages.
Source: Myanmar Now & People's Spring
Translated: Tongsan Admin Team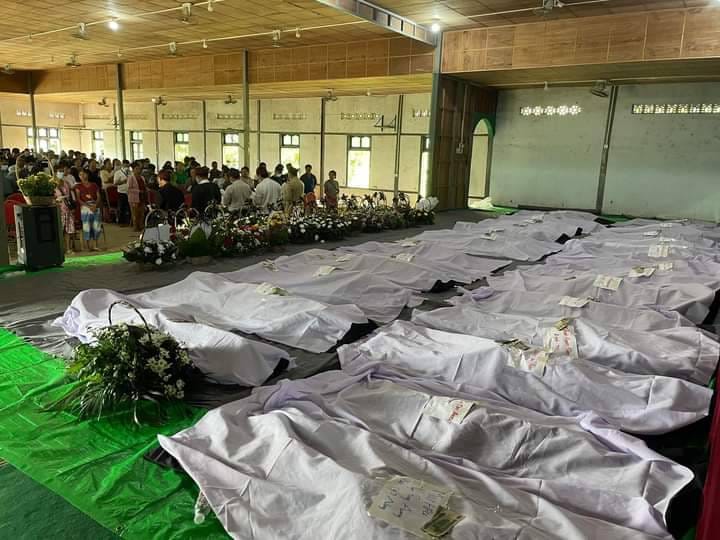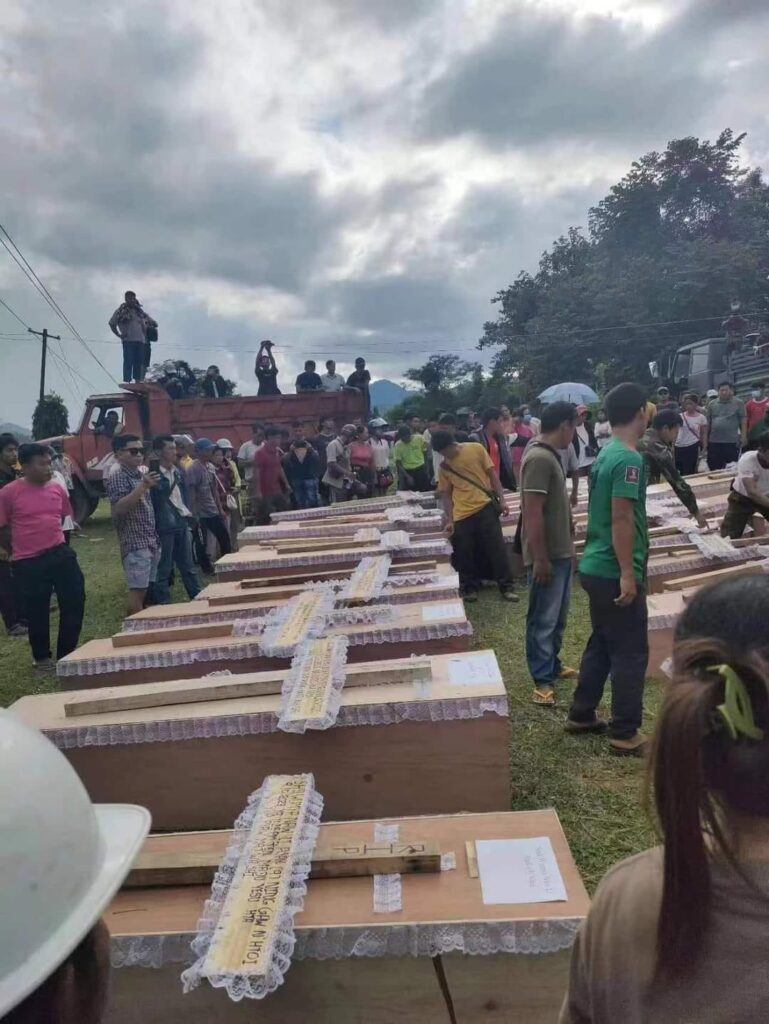 Hits: 15