Last November 12, Sunday, the Northern Alliance Forces announced today (November 14) that an entire battalion of the Lauk Kai based Military Council, Khah Mah Yah (129) with a strength of 126 personnel surrendered along with their family members.
127 soldiers and 134 family members from that battalion led by the battalion commander Major Kyaw Ye Aung under the Regional Command Headquarters (Lauk Kai) are a total of 261, Kokang Army (MNDAA), The statement said that the Northern Alliance, which was formed by the Arakan Army (AA) and the Ta'ang Army (TNLA), surrendered.
Khah Mah Yah (129) is a battalion based in Ran Khom village, Manlong village group, Shishan area, Kokang region (1). The statement also stated that military council troops who surrendered were given 10,000 kyats each and 100,000 kyats per family member.
The Northern Alliance forces, which are conducting the '1027 Operation', have called on the police and soldiers under the military council to surrender, and have promised to ensure the safety of life and ensure that the dignity of the soldiers is not harmed. Any torture, the northern allies said that they will not arrest and detain them and that they will do everything possible to help them reunite with their families as soon as possible.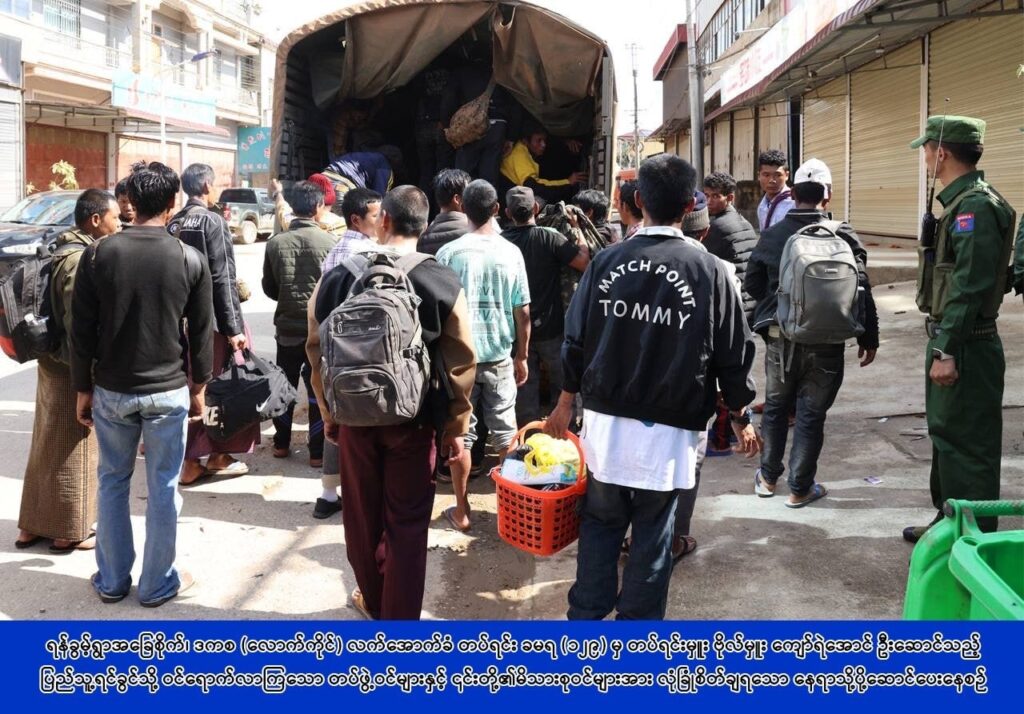 Hits: 4