August 25, 2023 || Tongsan Media Group ||
According to local sources, more than 15,000 residents are fleeing because the military council column that came out of Mye Se Village, Shwebo Township, Sagaing Division, entered Khin Oo Township. It is reported that the army that spent the night in Mye Se village in Shwebo Township has entered the villages on the side of Khin Oo Township this morning on August 25th.
"There has been no direct fighting yet. There have been no arrests of local people. We have received information that this column will go to Depeyin," said Captain Linn Yaung, who is in charge of the Khin Oo Support Organization (KSO).
On August 23, the army had a battle near Kyun Hle village, Khin Oo Township, and it was reported that it was a column that joined forces with the army stationed in Nyaung Pintha village, Shwebo Township, and returned to Khin Oo. The column is said to have arrived near Kyun hle village, Khin Oo Township at past 12:00 noon today.
More than 15,000 local residents are fleeing from the villages that are fleeing due to the arrival of the convoy, including Shwebo Township and Khin Oo township, Tha yet Pin village, Kya Pin Ai (or) The Kone Lay village, Kyun Hle village, Naung Pin Gyi village, Thein Daw village, Kyun Twe village, Man Tha village, Yone Suh vilaage, Mhu Tha village, Thet Pye village, Aung Tha village, Inpauh village.
This column is stationed at the Taiyin Hospital in Ye Oo Township. On August 22nd, a local resident of Mayan Inn Village who fled the war was killed when the column opened fire at the villages of the Khin Oo Township.
Reference: Tongsan Admin Team
Translated: Tongsan Admin Team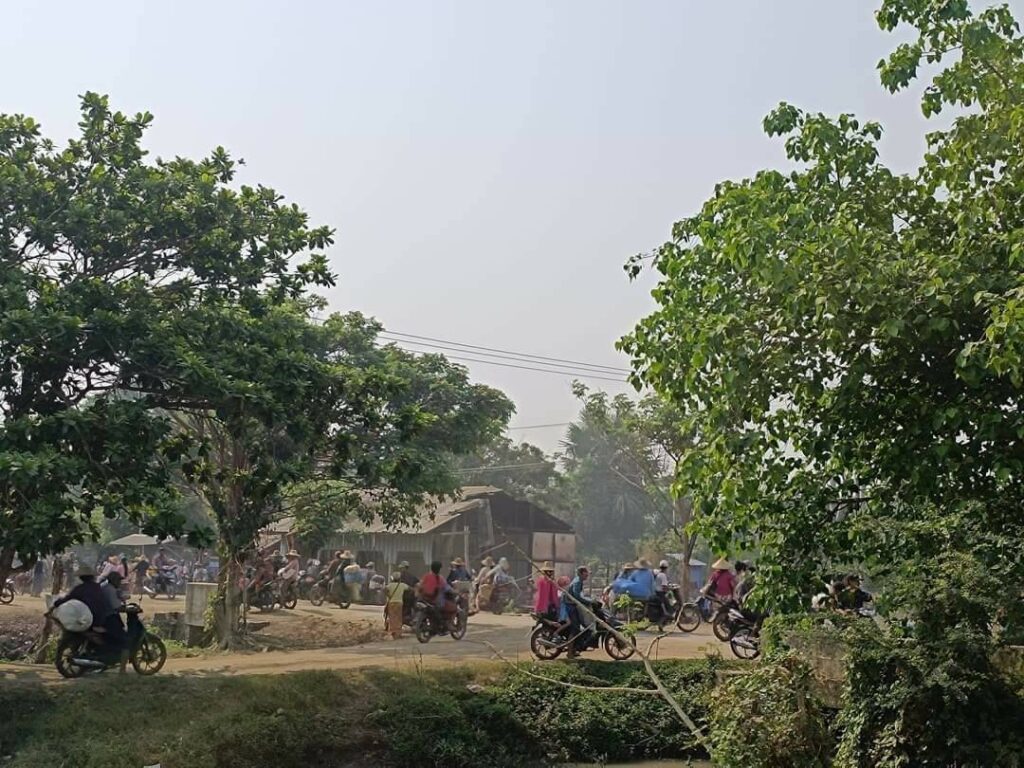 Hits: 2