The KNDF officially announced that 32 members of the Military Council surrendered with their weapons in Loikaw, Karenni State. In Karenni State, the KNDF column, which is a part of the "1111 Operation" on the third and fourth day of the operation, defeated the 425 Khah Mah Yah and 6 Khah Mah Yah battalions of the 66th Division stationed in Loikaw University.
On November 13th, almost an entire battalion, including the Commander and deputy commander of the Military Council's 425 Khah Mah Yah, Battalion stationed in the campus of Loikaw University, was killed and almost half of the strength of the 6th Khah Mah Yah was defeated. On November 14th, an operation was carried out from the morning until the evening to finish off the soldiers of the 6th Army stationed in the campus of Loikaw University.
In the operation of the KNDF column which assaulted the 2nd Battalion of the Military Council stationed at Loikaw University, more than 110 soldiers, including the Battalion Commander and Deputy Commanders of the Military Council were killed, and 38 prisoners of war, big weapon 128 small arms and ammunition were seized. The surrendered Military Council prisoners were allowed to enjoy according to the KNDF's military act and captivity policies, and were given full health care and kept.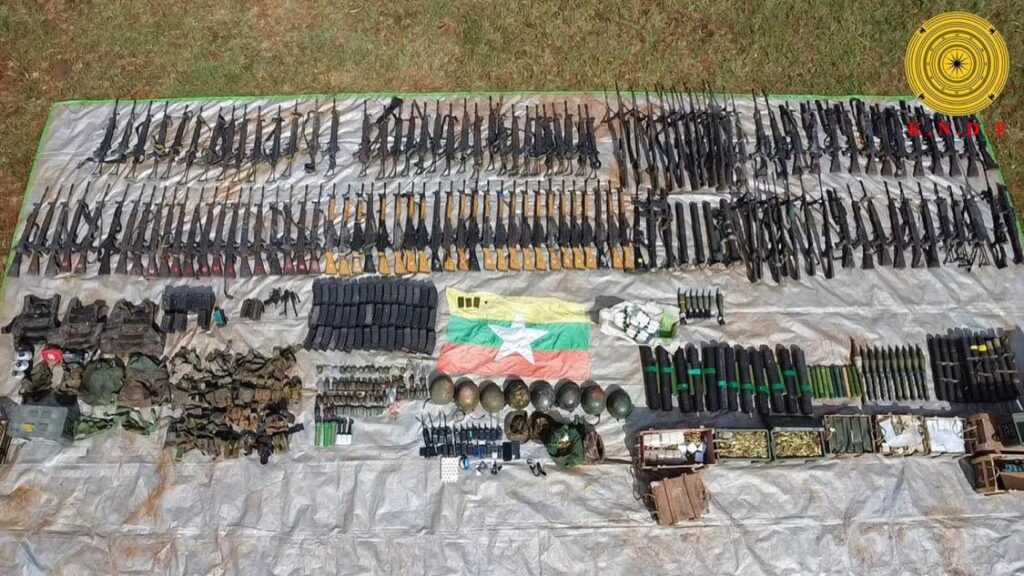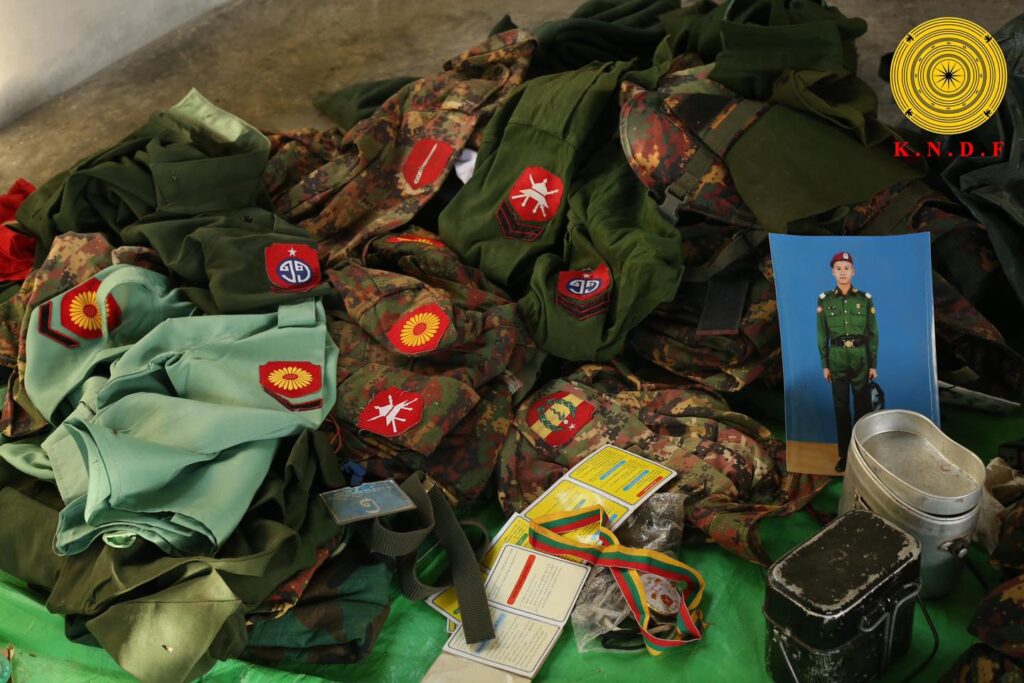 Hits: 3