October 14, 2023 || Tongsan Media Group ||
Under the military council, some soldiers want to do CDM but are unable to communicate, and some are debating whether to do it or not. "There are some people who do it because it's unavoidable. Anyway, this time, I want to urge people to stop making excuses and join the people as soon as possible. I don't know what day and time. If we meet in the camp during the battle for the capture of the city, we will not fight for their families. I want to live for my friend. I also want them to participate in the establishment of a new country. That's why we invited them again to do CDM," he said.
For soldiers and policemen, if they make a CDM with weapons and ammunition, a weapon will cost at least 50,000,000. The official of PDF-Zoland said that the ammunition will be given based on current market price. It is said that the police and soldiers who did CDM without weapons and ammunition will not be rewarded, but they will arrange living arrangements and send them to the liberated area.
In addition, the employees from various departments under the administration were also invited to do CDM again and arrange accommodation. According to PDF-Zoland, they will be transported to the liberated area. PDF – The military council to Zoland said that at least 30 soldiers and policemen from other battalions and police stations, including the 269th Infantry Division, have already made CDM.
The People's Defense Forces (PDF-Zoland), an armed force resisting the military coup in Titin Township and nearby townships in northern Chin State, reported that on October 2, they arrested 4 policemen, including a deputy sergeant of the military council, who were demanding exorbitant amounts of money from tourists.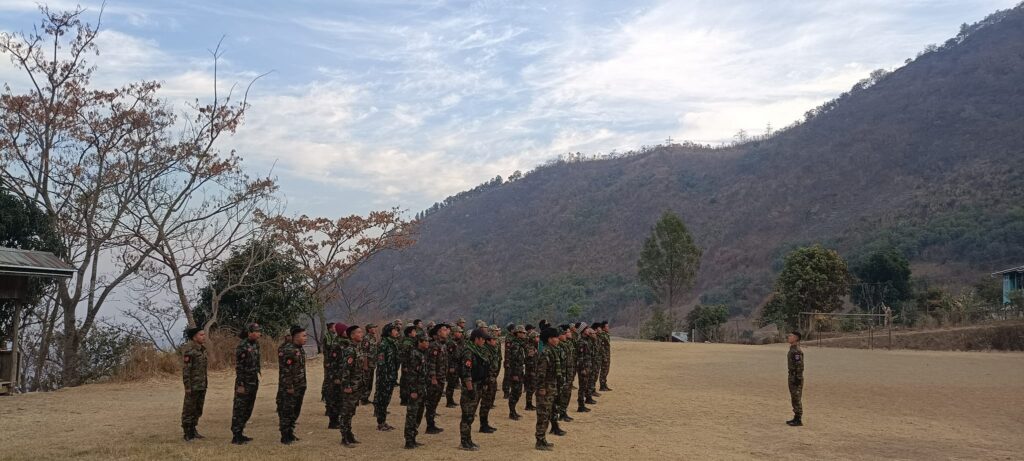 Hits: 1