The National Unity Government, People's Defense Force (PDF), Military Headquarters announced today that more than 80 soldiers were killed and a large amount of ammunition was captured when PDFs intercepted a Military council unit that was advancing to Kawlin town in Kanbalu Township, Sagaing Region.
On November 8th, a military council column of more than 200 strong that came out from Kyun hla Township, Kantbalu District, Sagaing Region to Kawlin town was attacked by the People's Defense Joint Forces at about 8:40 in the morning today (November 10th) at 8:40 AM in Kantbalu Township. According to a statement from the Headquarters of the People's Defense Force (PDF), around 20 people were injured.
In addition, it was informed that various weapons (59) and a large amount of ammunition were seized from the army. "A lot of dead people and alot of people who ran away. They got a lot of weapons," the front-line source answered. The operation was carried out under the command of People's Defense Army (PDF) No. (1) military area, Kantbalu District No. (2) Battalion, District PDF Action Team and Township local PDF Teams.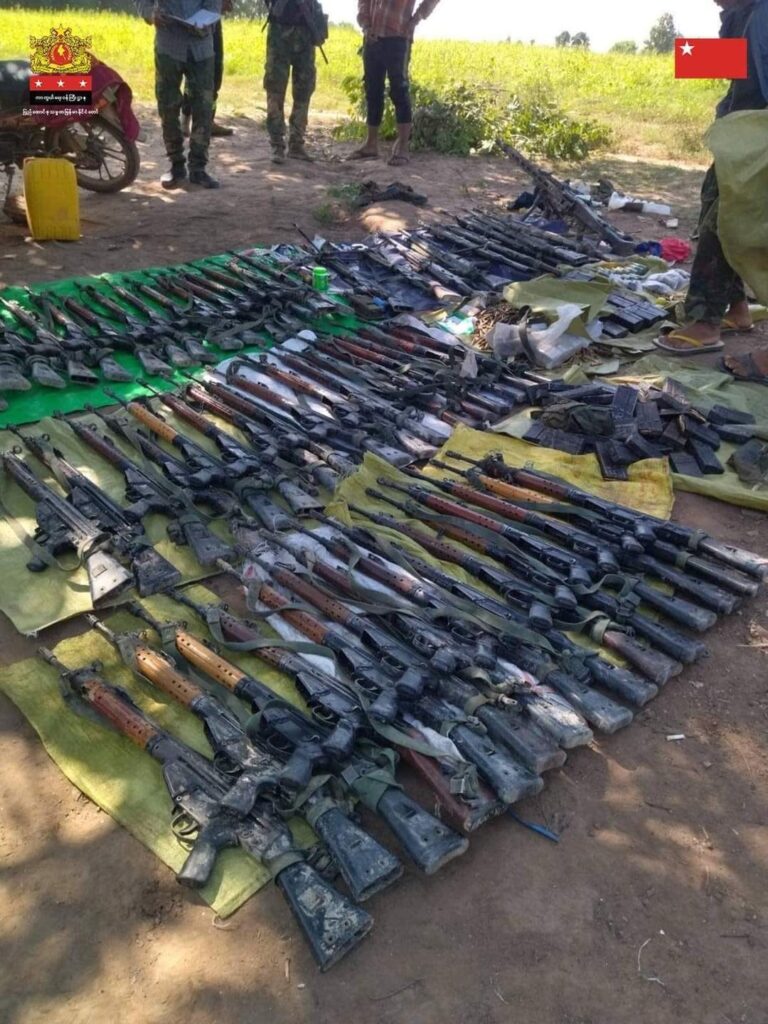 Hits: 2