July 24, 2023 || Tongsan Media Group ||
Karen State, Myawaddy Township, The KNU Center has announced that the KNU 2nd Battalion Commander and Deputy Battalion Commander, who retreated without an order to withdraw during the battle between Lakhat Pagoda Hill and Tower Camp, have been arrested and imprisoned by the terrorist army (SAC).
At around 5:00 a.m. on July 21st, the 6th Brigade of the Karen National Liberation Army KNLA, led by Major Dabey, attacked Lakhat Pagoda Hill and Tower Camp Hill, which are the military strategic hubs for the terrorist army. KNLA – Joint forces attacked and occupied, killing many terrorist soldiers and seizing a lot of weapons and ammunition.
The Lakhat Pagoda hill and the tower camp hill were occupied by the Khahmahzah -2 Battalion and the Khahmahzah-118 Battalion under the Terrorist War (SAC) with about 60 forces. They said that during the occupation of the camp, they retreated without receiving an order to retreat. Khahmahzah-2 Battalion Commander Aka Aung and Deputy Battalion Commander Kyaw Thu Maung were punished by the terrorist army (SAC) in Kyay Thu City Prison in Mon State for civil disobedience. KNLA – Kor Dupla Ya district news and information has been published citing the statement of Cobra column operations commander, Major Dabey.
During the battle to capture the camp, 1 communication device, 16 60 mm shells; 6 forward mines; 9 car mines 2 Jammer machines; 2 minesweepers; 1 machine milled corn, Commando 60 mm switch 2 arms, 9 40 mm shells, 4 G3 ammo boxes; 2 boxes of MA ammunition; 8 helmets 3 RPG shells 1 RPG 1,880 7.62 bullets and 302 5.56 bullets were seized.
Source: Khit Thit Media
Translated: Tongsan Admin Team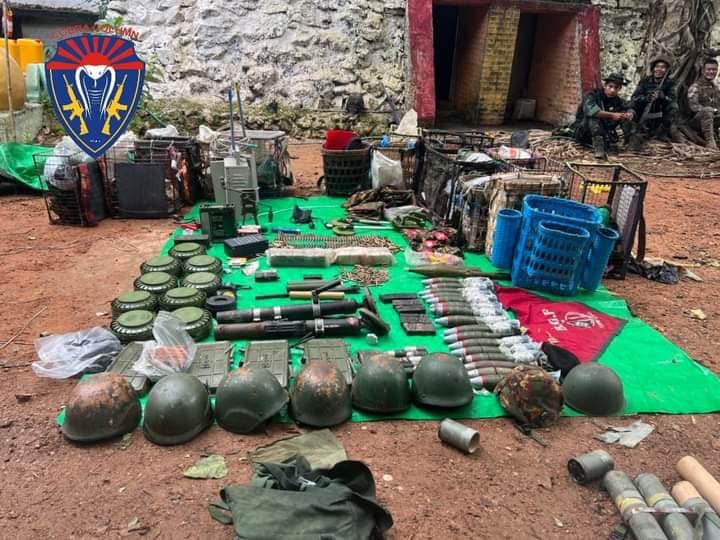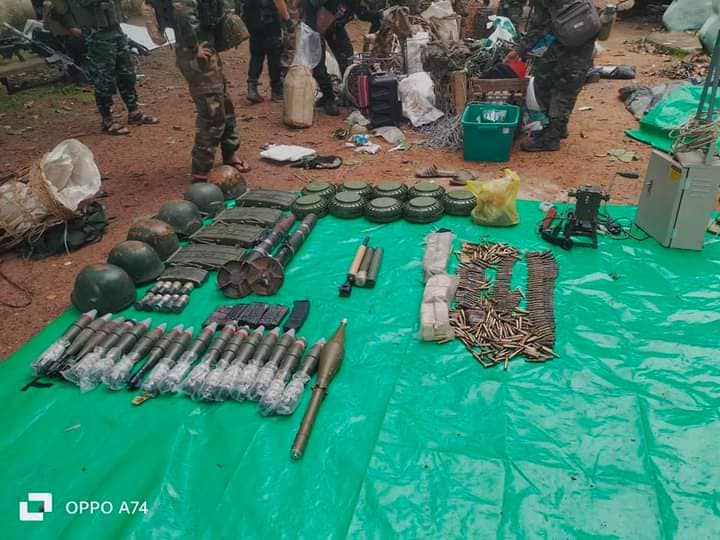 Hits: 2