July 29, 2023 || Tongsan Media Group ||
Sagaing Division Butalin Township Saing pyin, Nyaungkan le Ywarthar khuate ah July 27, 2023 ni-in SAC galkap pawl lutin, All Burma Federation of Student Union (ABFSU)te zumah sangnaupang makaite leh khuamite kigawm mi 6 thatlum uh cih thu khuamite' tung pan ki za hi. " Zanni zing lamin Nyaungkan khua sungah ABSFU sangnaupang makai 3 te' luang kingah a, nitak lamin Nyaungkan khua le Ywarthar khua kikal zongah misi luang 3 mah ngah mukhia ung. Nitak lam a ka muh uh misi luangte pawlkhat kitawm thei nai lo hi" ci-in a phual a om Bohtalin tual sung mi khat in gen hi.
Nyuangkan khua sung a om All Burma Federation of Student Union (ABFSU)te zum sung pan ukna buluh (SAC) galkap pawlin a thah uh ABFSU sangnaupang makai 3 te pen Ko Kyaw Win Thant, Kum 18, (Chairman of ABSFU); Ko Than Sin Thaung, Kum-19, (Vice President), Ko Thutanay, Kum-18, (Head of News Correspondence) te banah PDF galkap 1 leh khuami 2 zong thatlum uh cih thu Butalin township ABFSU sangnaupang khatin genkhia hi.
July 28, ni zingsang tungin Nyaungkan khua sungah Ukna buluh (SAC) te galmai thuap 4 tawh lut uh a, ABSFU zum sung buluh in sangnaupangte taikek uh hi. Amakai 3 teng man cip pahin, a khut uh nungleh hen sakin, a awmpi pan Temta tawh dawtin nasiatak a bawlsiat khit uh teh Thau tawh kaplum uh ci-in khuamite'n gen hi. SAC galkapte khua sung pan paikhia nailo uh ahih manin, a ban thu leh la akician in kikanthei nawnlo hi ci-in, khaumite khatin genkhia hi. A luanghawmte pen July 28, 2023 ni zingsang lamin kivuipah ci hi.
Nitak lam a ki mu luanghawm 3 te thu kikancian zo nai lo ci hi. Tuni July 28, 2023 ni zingsang-in SAC galkap pawlkhat Bohtalin khua sungah ciah kik uh a, pawlkhat pen Sonkone khua sungah phual satin om ci-in tual sung mite in gen hi. Tua ahih manin Sonkone le Kwet thit khuamite gal lau-in tai uh ci hi. Sagaing Divison sungah galkapte gal kuanna vai tawh kisai-in, SAC lam pan gen khiatna bang mah om nai lo hi.
Source: BBC Burmese and Irrawaddy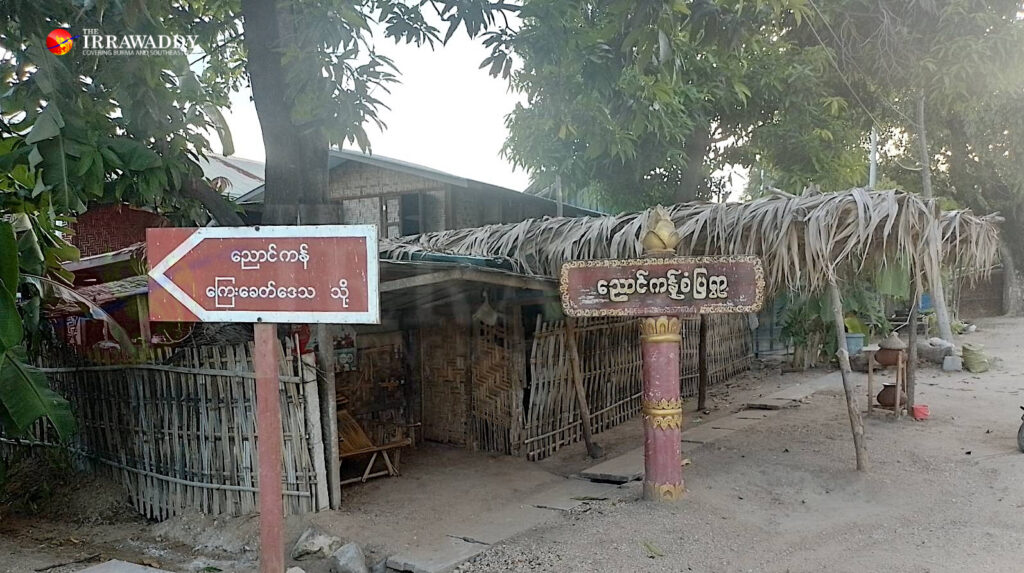 Hits: 3