October 15, 2023 || Tongsan Media Group ||
Shan State The Myanmar National Democratic Alliance Army (MNDAA) announced that 16 people, including officers from the army side, were killed and weapons seized in a clash between the terrorist army and the MNDAA in the Kokang region.
On October 14th, at around 12:50 p.m., 335 soldiers of the 12th battalion of the terrorist army, with a strength of more than 30 people, arrested 1 citizen and forced him to guide them. The clash took place until 3:05 p.m., and 16 soldiers, including officers from the terrorist side, were killed. It is learned that they broke down and abandoned their weapons and ran away.
During the battle, the MNDAA troops fired 10 guns, 60 cannons, 1 hand grenade. 14 ammunition boxes, 218 bullets, 1 transmitter, 1 mobile phone, 1 satellite phone and some other supplies were seized.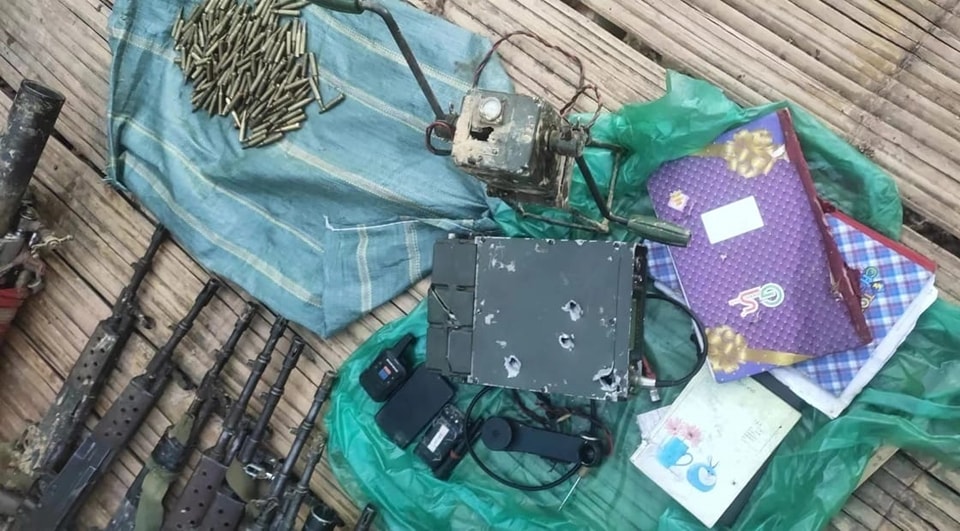 Hits: 1