August 10, 2023 || Tongsan Media Group ||
A Rohingya boat carrying 55 people trying to leave for Malaysia capsized in the Sea of Bengal near Sittwe, Rakhine State on August 7 due to strong winds, local residents said. The search for 30 more missing people is still ongoing, said Mr. Kobeyala of the Sittwe town-based Shwe Yaung Metta Foundation.
"To date, we have received 17 bodies and sent them to Sittwe Hospital. We have been searching for more missing people since this morning." 55 people were on that boat and they started to leave for Malaysia on August 7th from Rakhine Taung township".
On the same day, two women's bodies were found floating alive by the boat accident and eight men were found on the sea shore of Basara Village in Sittwe. After that, the remaining bodies were taken to Beda Village, sand creek Locals said that it was found on beaches such as dolphins.
The eight who survived were taken to Sittwe Police Station by the police and the army. The Rohingyas said that they are leaving Malaysia because there are no job opportunities in Rakhine and it is difficult to make a living.
Source: Peoples Spring
Translated: Tongsan Admin Team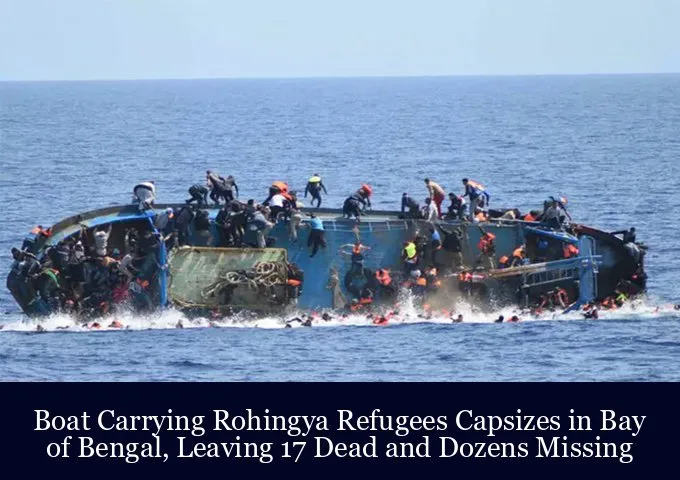 Hits: 2