August 25, 2023 || Tongsan Media Group ||
Karenni National Defense Force-KNDF strategic (4) battalion te'n " Fence Project" cih min tawh galvan leina ding kingah sumbul (100,000,000 MMK ) ngah khia bek tham loin, Galvan nasiatak lei khin uh a, tuni August 25, 2023 ni-in apna thupitak nei uh cih KNDF thuneiten pulakkhia uh hi. Hih " Fence Project" tawh kingah galvante pen KNDF Strategic (4) battalion te ahi; battalion (1), battalion (5), battalion (6), battalion (7) teng piakkhia hi. Galvan apna / bulhna hunpi sungah battalion (4) galkapte'n Thau lapna leh zahtak piakna thupitak nei uh hi. KNDF thuneite, battalion (4) pan Commander of Strategic, Company Commanders, galkap (Comrades) te leh sumbul zongte (fundraiser) kihel thei uh hi.
" A omlo pen a om theihna ding semin a om theih ciangin, a kipatcil akigensa om bangin kamciamsate muhtheih dingin sepkhiat ding kisam a, sumbul zonna kilawh cingin, akingah sumte koi lam tungah koi lai tengah kizangh cihte a om lohna dingin, muhkhiat theih dingin galkapte' khut sungah galkap ngeina / zia leh tong tawh thupitak apna / piakkhiatna kinei ahi hi" ci-in " Fence Project" ah makai KNDF Deputy Chief of Staff Ko Ma Wi in ama facebook ah kiciantak gelh khia hi.
" Galvai tawh kisai nisim sumzatna pen million asim kizangkhia den cih thu mipiten i theihsa ciat hi. Mipite' tung pan bekin ngah sawm denna pen nuam nawnlo hi. Ahi zongin i zatnate sepkhiatna tawh lahkhiat theih ding leh Karenni pen naupangno dinmun hilai ahih manin, mipite' panpihnate mawk suaklo ahihna ko galkapte'n ka nuntakna uh tawh a khek hi ung" cih thu KNDF Deputy Chief of Staff Ko Ma Wi in genbeh hi.
KNDF Starategic (4) ah galvai nasepnate pen " Fence Project) pan kingahkhia huhna leh panpihnate pen a mawkna a suahlohna dingin a hoih penpen in hanciam ding hi ung" cih KNDF Fence Project te'n thupulakna nei hi. Fence Project pen KNDF Strategic (4) pan makai in, a beisa March 20 – 28 sungah 100,000,000 MMK ngah zawhna ding Campaign kinei hi a, Campaign hun ciangtan sungin geelna zah mah akingahkhia ahi hi.
Source: Burma Media Consortium
Translated: Tongsan Admin Team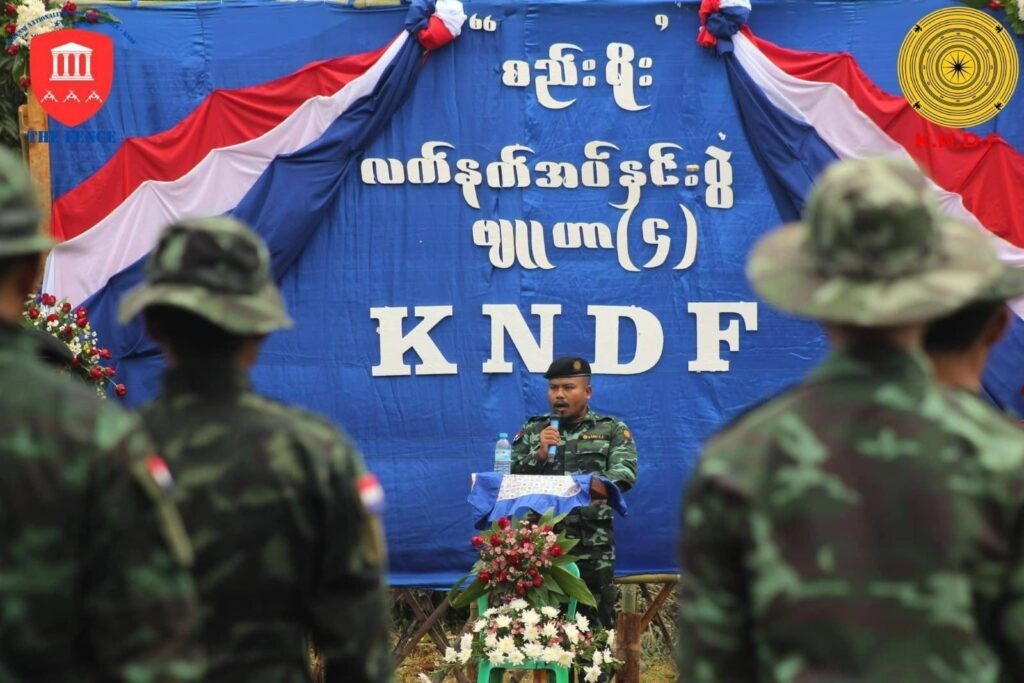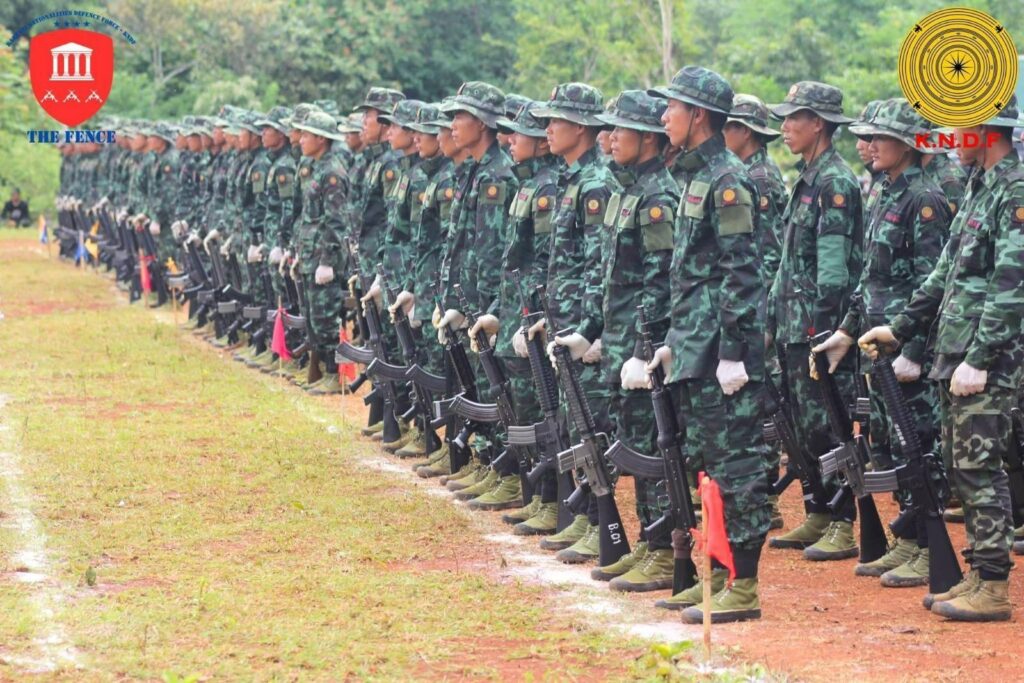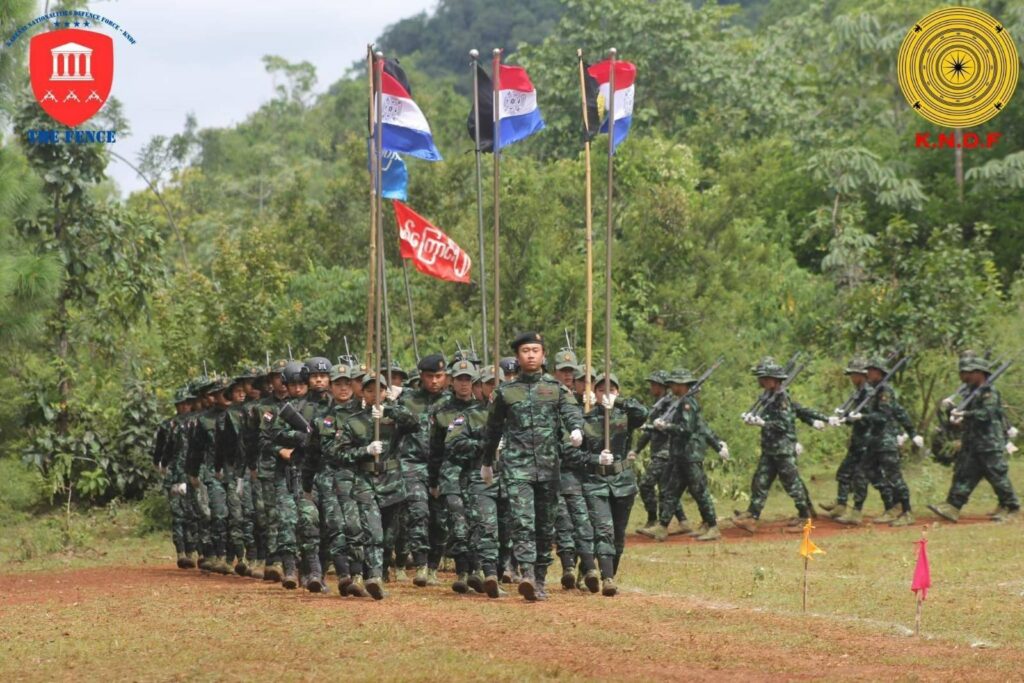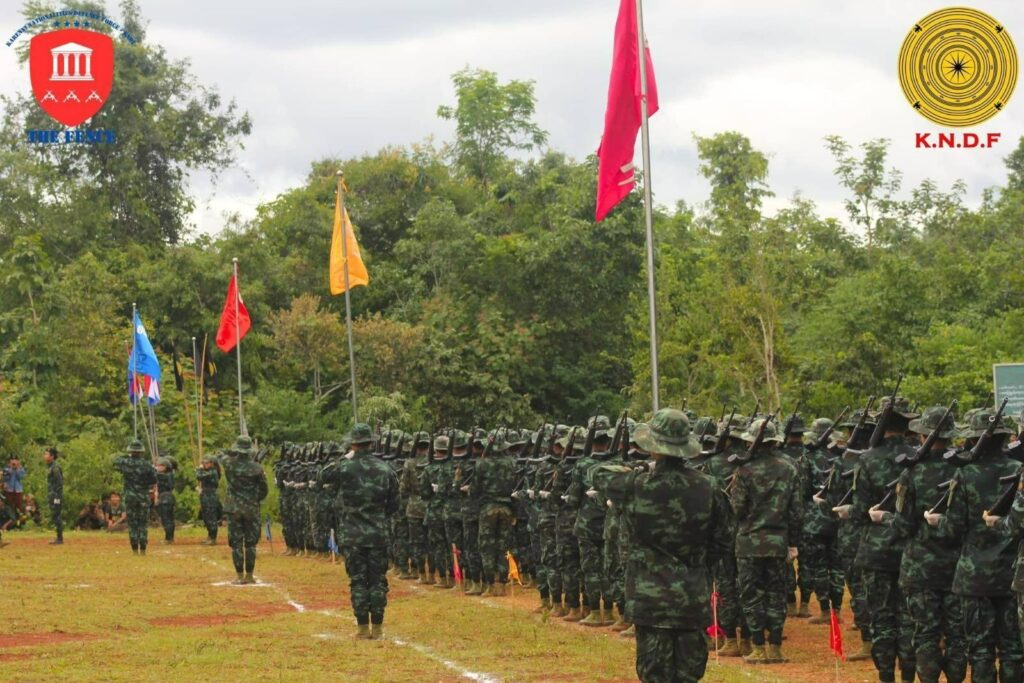 Hits: 1