India gam nisuahna leitaw lam Manipur State sung a om singtang mite kikal minam kibuaina vai khauhpai semsem bek tham loin, Manipur State ah thunei vuangyi khat ahi Minister R.K.Ranjan Singh (Deputy Foreign Minister of India ii tenna Inn nangawn abeisa June 15, 2023 ni zankim pawlin lungphona nei mipite'n halsak uh cih kiza hi. Tua Minister pa inn meikang pen mei phelhte leh Security force te kipawlin phelh sak uh zo uh a, ahi zongin tua tungtang ah a si aliam omlo ci hi.
India gam Prime Minister Narendra Modi ii BJP party in Manipur State sungah ki-ukna thuneihna khempeuh nei a, ahi zongin Munipur State sungah mimal neu / tawmte ahi Kuki minamte in Meitei minamte in Kuki /Zomi te tawh hamphatna kikimtheilo dingin khakcip / neubawl / khentuam den ci hi. Tua manin Manipur State sungah Meitei minam teng bekin thuneihna kici khempeuh ah a tuam vilvel hamphatna (Special Human Right) aneih / a ngah theihna dingin State Court ah ngetna lai puak uh ci hi.
Tua a ngetna lai uh Supreme Court in sangin kipsak sawnsawn bek tham loin, tua hangin langkhat le langkhat nasia takin kitelkhialhna pian lawh semsem ahi hi. Tua hi-in, a beisa May 3 ni akipan lang nih minam vai buaina kipan in, a nini in langnih kikapna leh kithahnate khauhpai semsem in, a si aliam kibehlap ziahziah hi. Hih buaina tawh kisai ah Manipur State kumpi in Meitei mi tamzawte' lamah panpih / gum uh ahih manin, buaina khauhpai semsem cih thu Indian Media-te'n Media khempeuh ah suaksak bek tham loin, State Chief Minister Biran Singh mahmah zong CM panmun pan a khawl nading ngetna nei uh hi.
Tua hi in, abeisa May 3, 2023 ni akipan Manipur State sung a minam buaina tungtang ah tuni June 17, 2023 ni ciangciang a si vekpi 94 si-in, khua 173 kihaltum in, Churches and Quarter kihal vekpi 355, Inn leh lo tenna neilo mi vekpi 41425 pha ta cih kiza hi. Hih buaina a manlang theithei in, hong veeng bek tham loin, minam nih kikalah kilemkikna, kitelsiamna leh ki-ukna man taktak a ngahna ding uh thungetna ah phawk ciat ding kisam mahmah hi.
Source: One News
Posted: Tongsan Media Admin Team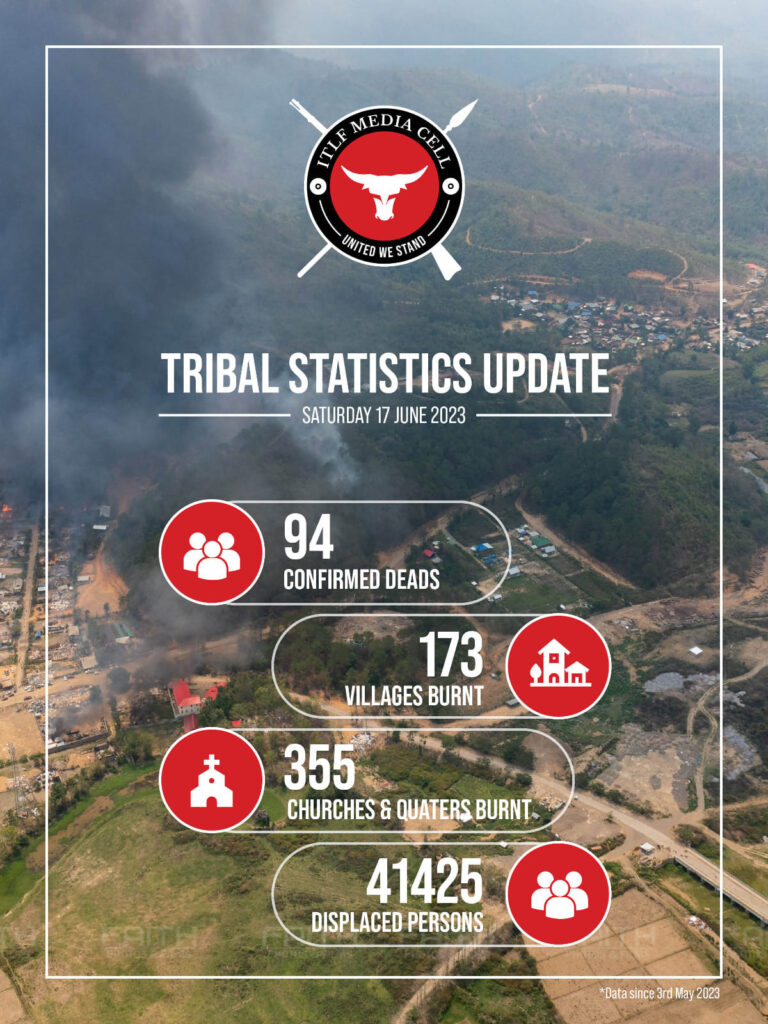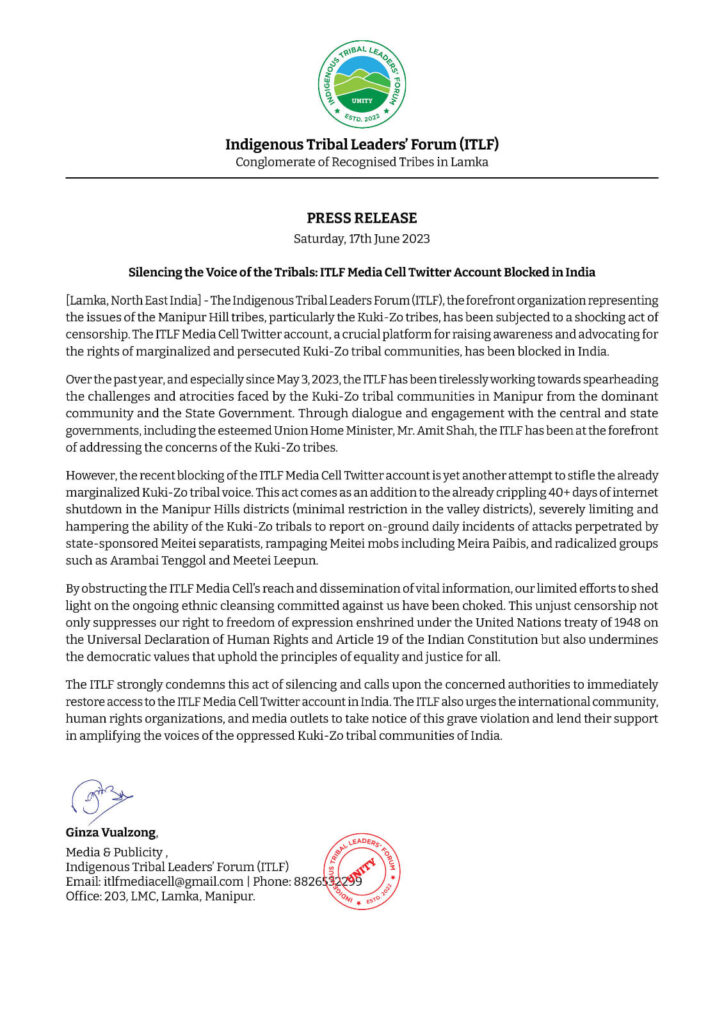 Hits: 0