July 28, 2023 || Tongsan Media Group ||
Mindat ah galtai mi 3 galkapte man in a thahlup banah a luang uh selcip Chin gamke, Mindat khuapi a om PCM biakinnpi a bel galtai mi thum pen galkapte in man in that uh a, a luangte piakik lo in selcip uh cih thu tualsung mite in Khitthit Media te tungah gen hi.
July 16 ni-in Mindat khuapi nitum na lam veng, PCM biakinnpi bel in gal atai tualsung mili pen Khah-Lah-Yah 274 pan galkapte in ahang omlo pi-in, galkap len sungah manin paipih uh a, khat suakta in adang thumte that lum uh cih thu kiza hi.
Galkapte in a thahlup tualsung mi thumte pen U Hung Kee, U Chiai Kee le U Hung Chuai te hi in a innkuanpihte tungah tudong a luang ap-kik nailo ci-in kiza hi. "Uital galkapte in amat uh pen mi 4 hi ci-in za ung. Khat pen taisim thei in suakta kik hi. Adang 3 te bel a bawlsiat khit ciang that lumin, a innkuanpihte tungah a luang zong pialo ci-in za kha ung. A suakta pen zong zatui tawh kibawl san lai hi" ci-in tualsung mite khatin gen hi.
Hih mi 3 te pen Mindat khuapi sungah a tengte hi uh a, gal kikapna hangin khuat a lamah galtai in a kihepna pan Mindat khuapi sunga ci-in uh Teelawng (ဝဉ) te sawlsat dingin Mindat khuapi ah ciahin, biakinn a om galtaite belhna Camp ah a om laitak in galkapte in manin a thahlup hi ci-in kiza hi.
Source: People's Spring
Translated: Tongsan Admin Team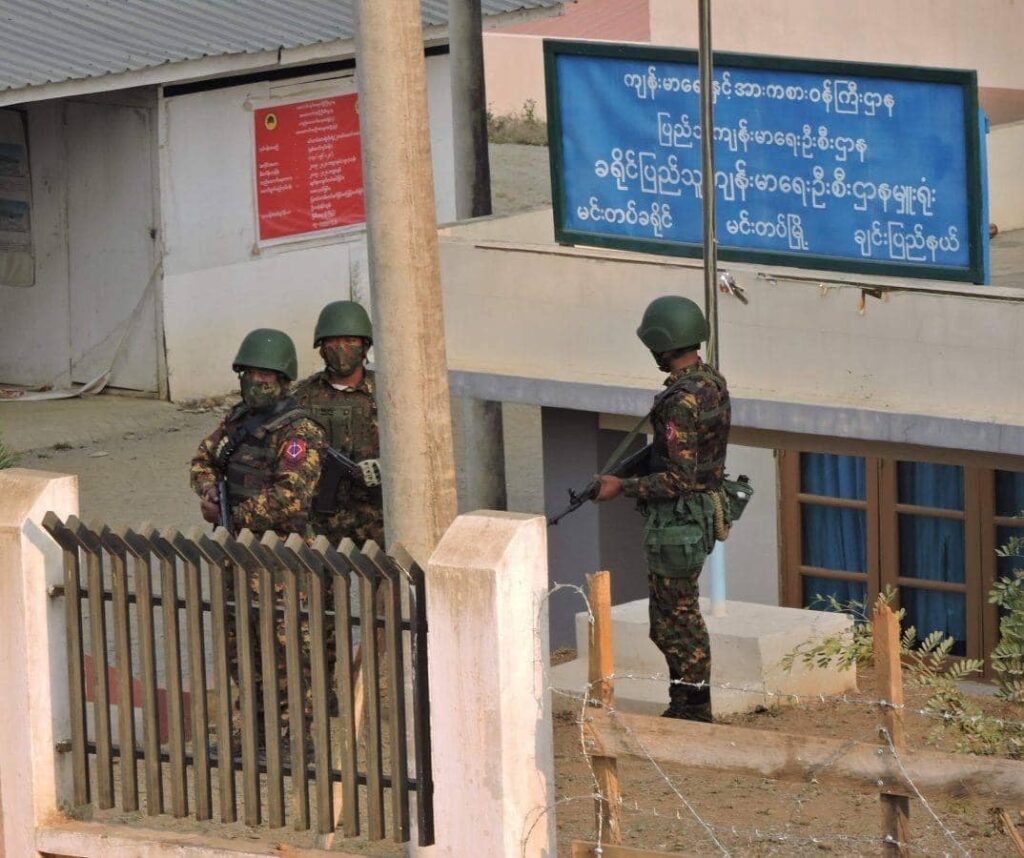 Hits: 3