September 2, 2023 || Tongsan Media Group ||
Karen National Union (KNU), Nyaung Lay Pin District, Moh (Muh) Township a om Ukna buluh (SAC) galkapte' galphual khat pen Karen National Liberation Army (KLNA), the 3rd Brigade of the Karen National Liberation Army (K.N.L.A) ii nuai a om galkapte'n va kapin galphual ngahkhia zo cih thu KNU phualpi pan tuni September 2, ni-in pulakkhia uh hi.
Hih Moh (Muh) towsnhip sung a om Ukna buluh (SAC) galkapte' panlakna phualpi khat ahi Thit Chiah Seih Camp pen August 31, 2023 ni (05:00am) hunin kikap kipan a, September 1, 2023 nitak lam (5:30pm) hunin Camp kibuluak / kilakhin siang zo cih kiza hi. Thit Chiah Seih Camp sungah ukna buluh (SAC) galkapte ahi Khah Lah Zah (439); Khah Hla Zaha (60), Khah Mah Zah (350) and Khah Mah Za (351) cih teng galphual ngak in om uh a, PDF te'n a buluhna ah Ukna buluh (SAC) galkap lamte 15 si cih thu KNU ten pulakkhia hi.
SAC galkapte' tung pan Commando switch (2), Galvan (Gun machine) mal (1), leh Thauno kigawm vekpi mal 19 cih teng kilakkhiat sak zo cih kiza hi. Galphual (SAC) buluhna ah KLNA bel pawlte lam pan mipi galkap (PDFs) galkapte 2 si cih kiza hi.
Thit Chiah Seih Camp ah galphual sat Ukna buluh (SAC) galkapte in a vaksuk vakto khuamite thusitnate nei uh a, akim apam a om khuamite nasepna munte sung leh teenna khua sungte Thaupi tawh kap thapai denin, amau (SAC)te' galphual a lamsak mipite' tungah Thaumuk ngat in, bawlsiatna nei uh ahihna hangin, a galphual uh akibuluak sak hi cih thu genkhia uh hi.
Galphual (Camp) bulukna pen KNLA battalion (8), battalion (9), Karen National Defense Force (KNDO) leh Battalion (3) cih teng kigawm in, galphual zumpi (brigade headquarters column) teng kipawlin a buluh uh ahi hi. Tua galphual (Camp) akap hun laitak in SAC lamte pen mipite' inn, sanginn leh zato inn cihte belin tua lai pan kap uh ci hi.
Tua banah Kanyut Khuan (Asparagus) a om Khah Lah Zah (439) ten Thaupi tawh kap in, Kyauk Gyi, Thanbo a om Kha Lah Zah (60) pan Thaupi tawh akap banah vanleng galhuh zangin kap uh ahih manin, haksatna tampi kawm kal pan Camp a buluak /lakhia zo thei bek ahihna gen hi.
Source: People's Spring
Translated: Tongsan Admin Team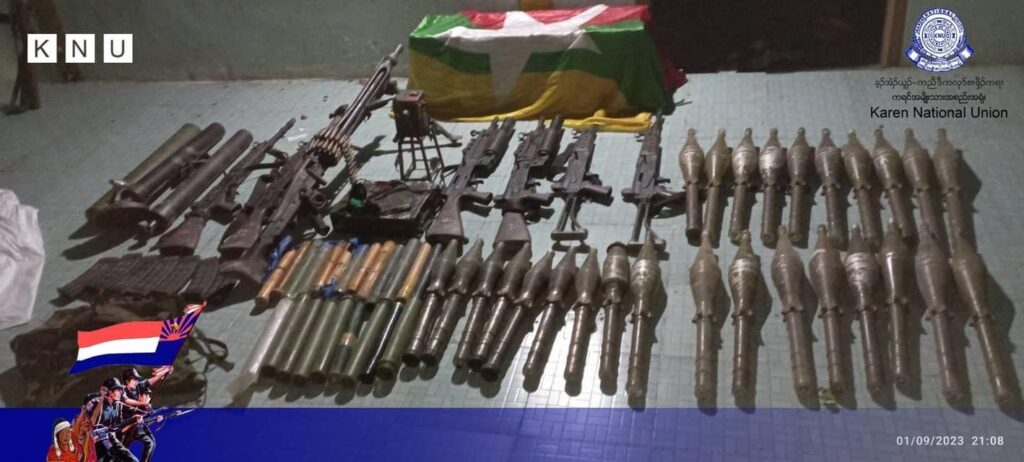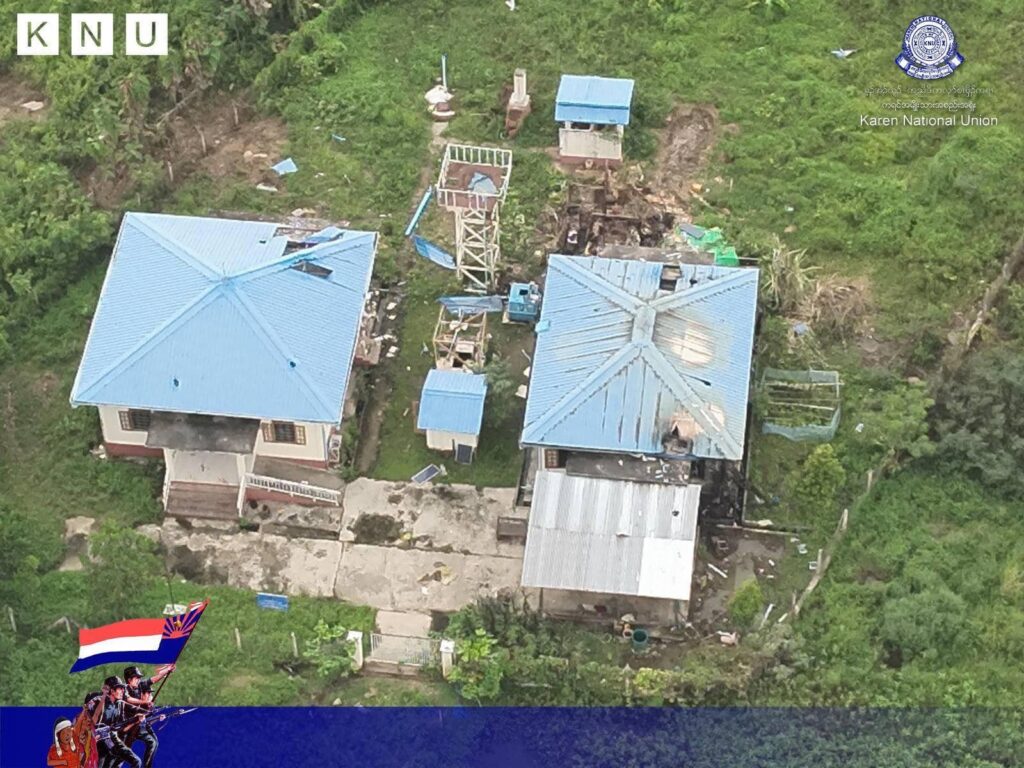 Hits: 2