October 3, 2023 || Tongsan Media Group ||
Ukna buluh (SAC) makaipi Min Aung Hlaing tawh kipawl galvan puaisa sem mihau (Crony) thak khat ahi U Nyan Lwin Aung pen October 2, 2023 nitak lamin Yangon khuapi, Lanmadaw, Ansai khatah Urban Owls Guerrilla Force pawlte'n kap lum cih thu mit tawh a mu khatin gen hi. SAC galkapte' sungah Ko Nyan cih min tawh a kithei Nyan Lwin Aung pen SAC te' Ministry of Defense min pau lapin gal vante lei-in Ministry of Home Affair tawh kipawl in, gammite bawlsiat nading ngimna tawh a kibawl Facial Recognition System CCTV te gamdang pan lak theihna a ngah khat ci hi.
Nyan Lwin Aung pen Naypyitaw Defense No. 24 zumpi, Ministry of Home Affair, No. 49 zumpi leh Yangon palikmang zumpite-ah suaktatak sungtum pusuak zialzial thei khatin kigen hi. Tua banah amah pen Ukna buluh (SAC) galkapte nasia takin a panpih mihau (Crony) thak khat hi a, Russia gamah SAC tangmite tawh khualzin khawm ngei bek tham loin, Ministry of Defense, Russia Manager tawh zong kimeltheih mahmah khat ci hi.
"Hih pa pen ukna buluh (SAC)te a langtang in a panpih sum bawl mihaute lakah khat ahih banah Social Media tungah (Revolution) nasemte limlim pen Ngongtat nasem pawlte cih kammal zangin kampau / laigelh khia den khat hi. Tua bek tham loin, a ma Company ah zum nasemte nisim in SAC galkapte' kiciam bangin kiciamna nei sak den lai hi. A min leh puam kidawklo theithei ding deihna tawh omzia, gamtat zia cihte kidawm / kiselzo mahmah khat zong ahi hi. Ko lam pan bel hun tampi la-in ka kan khit uh ciang kiciantak a nasem / kaplum pan hi ung. Hih SACte tawh kizom mihau (Crony) te hepkhiatna / thahna ah hihpa pen a masa pen hipah hi" ci-in Urban Owls pawlte khatin genkhia hi.
Urban Owls Guerrilla Force in a kankhiatna ah amah pen Kawlgam pua lam Thailand, Sen (China), Russia le UAE gamte ah North Gate Engineering & Technology min tawh nasepna zum nei-in, dangka / sum leh paii vai a lem theih nading (Well and Fair) gam pua khualzin theihna Company khat zong hun sawt nailo sungin kipankhia ci hi. "Amah pen ukna buluh (SAC) galkapte' ukna leh thuneihna a sawt theihna dingin, ahuh / apanpih mi tampite' sungah khatin kihel khatin kitheikhia banah ama nungzui / naseppih tampi om lai hi. Tua hi a, maban zop ding tampi om lai ahih manin, a neng a tawngin hong kigenkhia nai lo ding hi ing. Hih sep khiatna pen ka pawl buppi un hanciam takin mapang khawm akisemkhia ahi hi "ci-in Urban Owls makaiten pulak hi.
Ukna buluh SAC tawh kipawlkhawm mihau (Crony) luite in atel uh a, Kawlgam khuahun siat sung in, olno tak sum le paii, thuneihna deihluatna tawh akipankhia SAC te' sawltak mihau (Crony) suah theih nading a lunggulh khangno naseppih tampi om lai hi. Ngongtat galkap (SAC) pawl tawh nasem khawm te amin leh amau tangthu te akikaihkhop khit ciangin, a hun zui-in gamtatna tawh kilakkhiato zel ding hi, ci-in October 3, 2023 ni-in Urban Owls social Media page pan pulak khiatna nei uh hi.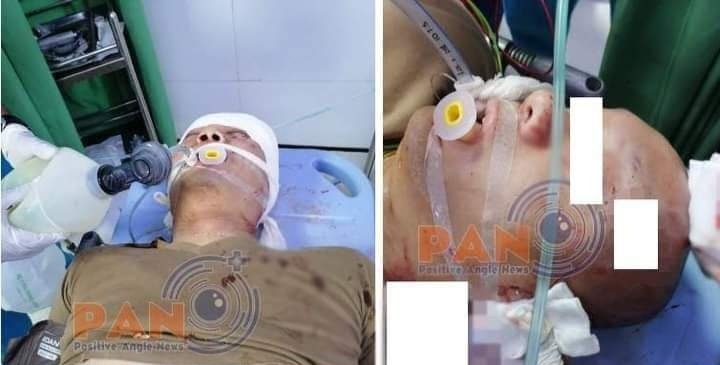 Hits: 5