August 19, 2023 || Tongsan Media Group ||
Karenni (Kayah) state, Demoso leh Fruso khuapite ah August kha bul akipan Ukna buluh (SAC)te'n galkap tampi tawh gal mainawkna nei uh a, ni 17 sung tawntung kidona sungah Battalion Commander and Deputy Battalion Commander akipan galkap 71 si ta cih thu Demoso PDF galkapte'n pulakkhia uh hi. August 2, 2023 ni akipan galdona a nei Ukna buluh (SAC)te' Battalion Khah Lah Yah 55 nuai a om Khah Mah Yah 112, Khah Lah Yah 3 tengin galdo uh hi.
August 16 ni akidona ahi Ngwetaung khuathak kidona ah SAC galkap pawl Khah Lah Yah 3 pan battalion Commander akihel galkap 26 si-in, Htee Taw Ku khuaneu kiang kidona ah Khah Mah Yah 112 pan galkap 45 si uh a, PDF pawlte lam pangalkap 2, Karenni galkap lam pan Lieutenant khat zong si cih kiza hi.
Karenni galkap (Karenni Army-KA), Karenni National Defense Force (KNDF), Karenni People's Liberation Front (KPLF), Karenni Regional Division Battalion of the Central Region (KRDBCR), Demoso People's Defense Force (DMO- PDF), Karen Red Wolf Warrior (KRWW) cih teng kipawlin in SAC lamte nasiatak do khawm uh ahi hi.
Tulaitak ciangciang Karenni State, Htee Taw Ku khua leh Union Road ah gal vai khauhpai semsem in, kikapna nasia lua ahih manin, Ukna buluh (SAC) lamte in tua Lam lianpite a ngah kik theihna dingun, hanciam mahmah uh cih kiza hi.
Source: People's Spring
Translated: Tongsan Admin Team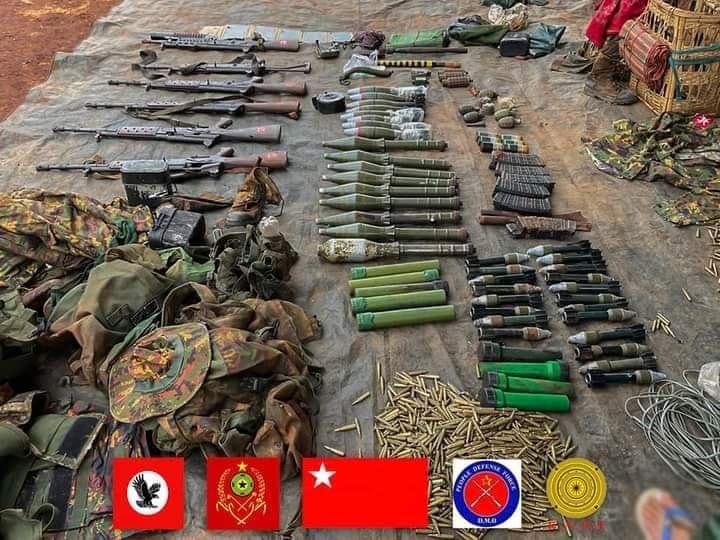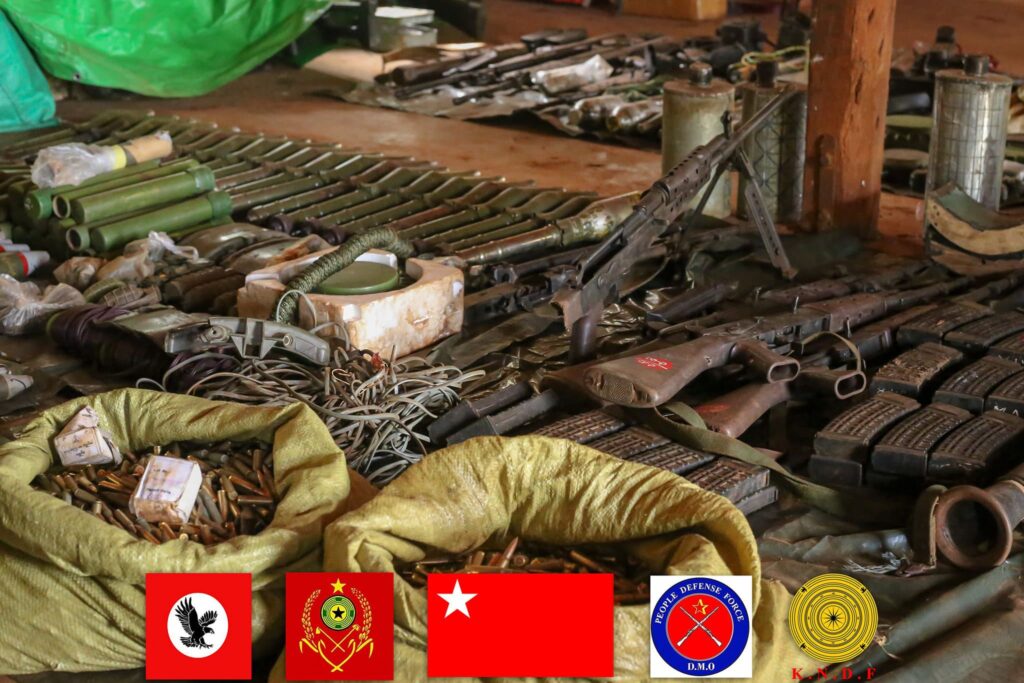 Hits: 13