September 3, 2023 || Tongsan Media Group ||
Mandalay Division, Pin Oo Lwin District, Madaya township pansan National Unity Government (NUG) khut nuai a om PDF kipawlnate khat paikhia in, pawlmin tuam khat ahi Mathaya The Authentic Genes Force (MDA – AGF) min tawh tuam din dingin, MDA – AGF member khatin genkhia hi.
Hih kipawlnate pen NUG ukna nuai ah abeisa 2021 August 20 ni akipan 2023 August 31 ni dong Township PDF khatin nasem / kalsuan uh a, tu-in kum 2 val vaipuak asep khit uh teh Pin Oo Lwin District pan member mi 3te in Madaya Township PDF kipawlna tangin kipsakna hangin, paikhiat ding khensatna nei uh cih kiza hi.
Township PDF panmun ah kum 2 sung a kalsuan hun sung un, hihte pawlin 75 vei galdona nei khin uh a, SAC galkapte 219 kaplum khinin, Thau lawng 4 leh thautang nam kim 1300 val ngahkhia zo uh ahihna Ko Daung Lan in genkhia hi. Amah in a genna ah, "Hih thu tawh kisai-in, kikhenkhapna lam hi lohi. Kitelkhialhna panin kisukkhakna om hipak lel hi. Hih bang a kinawk khakna pan mahin, Township sungah kithahat zaw ding lametna kinei hi" ci-in genbeh hi.
Tulaitak a kituam dinkhiatna ding ahi; Madaya The Authentic Genes Force (MDA – AGF) galkap sungah Parliament ah member lui (MP) nih in thudotpi (Patrons) semin hong makaih ding uh a, tuta dih a kiphuankhia galkap kipawlna banah galkap kipawlna min thak khat phuankhia kik ding cih kiza hi.
Hih bang danin PDF pan paikhia in, a tuamin a kidinkhiat hangin, NUG, Ministry of Defense (MoD) ii PDFte' lampi mah tawh kituak galdo lametna, Lamlahna / kimakaihnate pen kiciantak zui-in, kipawlin mapang khawm ding cih thu MADAYA The Authentic Genes Force (MDA-AGF) galkapte'n genkhia uh hi.
Source: Irrawaddy
Translated: Tongsan Admin Team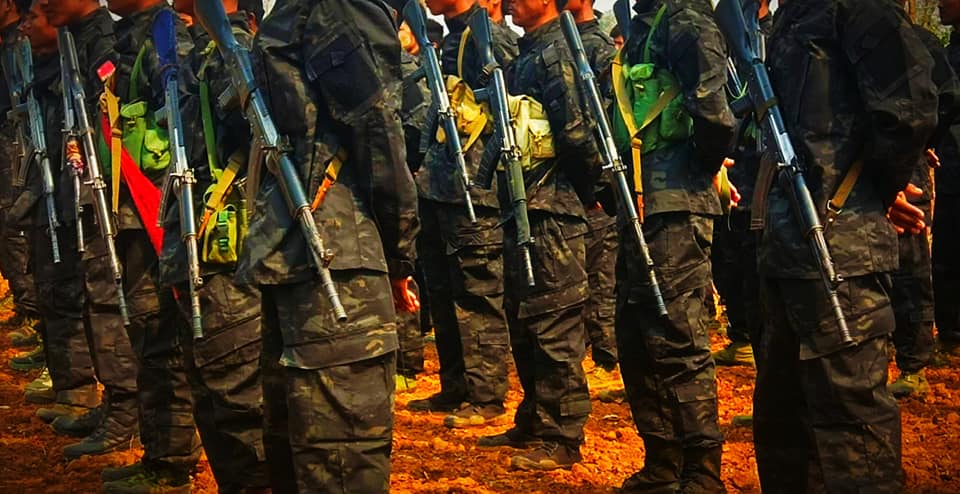 Hits: 3