August 13, 2023 || Tongsan Media Group ||
Karenni State, Pha Saung leh Demoso ah abeisa July 28, 2023 ni kikapna ah SAC galkapte lamte tamsi mahmah banah Demoso PDF ten galvan tampi ngah khia cih Karenni State, Demoso PFD – 1102 te'n official thupulakna nei uh hi. Tua banah August 10 ni leh August 12 ni Demoso township kikapna ah Ukna buluh (SAC) lamte a tawm pen 20 sang tawm zawlo si uh a, a site lakah galkap hoih min phatna (Title of good service) a ngah galkapte zong kihel uh cih thu Karenni PDF thuthak saite'n gen uh hi.
Karenni National Defense Force (KNDF) ah Vice-Chief of staff khat ahi Ko Mawei in August 10 ni kikapna tawh kisai a genna ah " 55 Division nuai a om Khah Lah Zah – 3 Kalaw galphual ah thungen tawh gamlum ngeingai uh ci hi. A hang bel Karenni pawl hong paita hi ven" hiven ci hi." August 12 ni kikapna tawh kisai in " Kalaw khuapi ah tuni August 13, ading galphual ah thungetna awging / gamlum zel dingte pen 55th Division nuai a om Khah Mah Zah – 112 te hita aive! Akilamdanna bel amasa President leh Chief Defense te' pahtawina a piakna ahi "Galkap hoih nasem (Title of good service)" a ngahte kimukhia hi" cih thute Social Media pan kipanin galkikapnate kigelhkhia ahi hi.
Karenni Revolution gal mainawkte tawh kisai thukizakna khatah tuni August 13 ni ciangciang Demoso Township sungah Ukna buluh (SAC) galkapte'n a lom atang in galsim laitak uh ahi hi. Kikapna pen nisim tatsat loin om a, SAC lam pan a sia liam a tam hangin, lei lam galvai tawh kisai dinmun pen akician in kigenthei nailo hi. Gal kikapna tawh kisai tulaitak dinmun kigencian thei nailo a, galven deuh lam ciangin vaisai PDF vaisai te'n pulakkhia ding ci-in gen hi.
Source: People's Spring
Translated: Tongsan Admin Team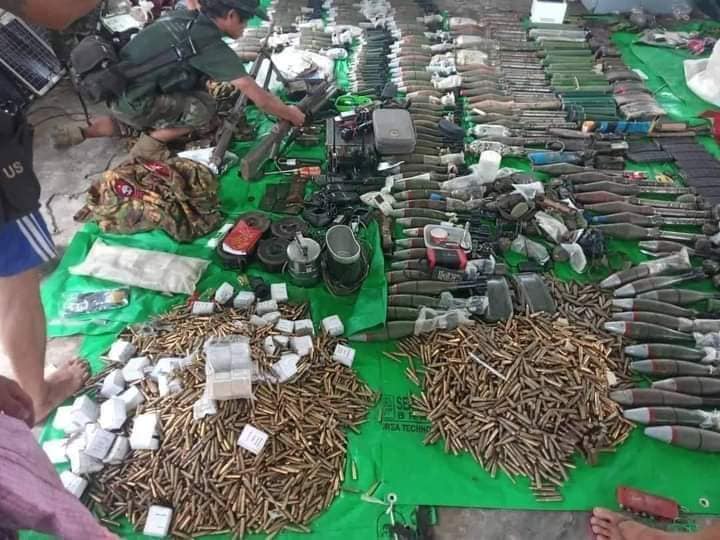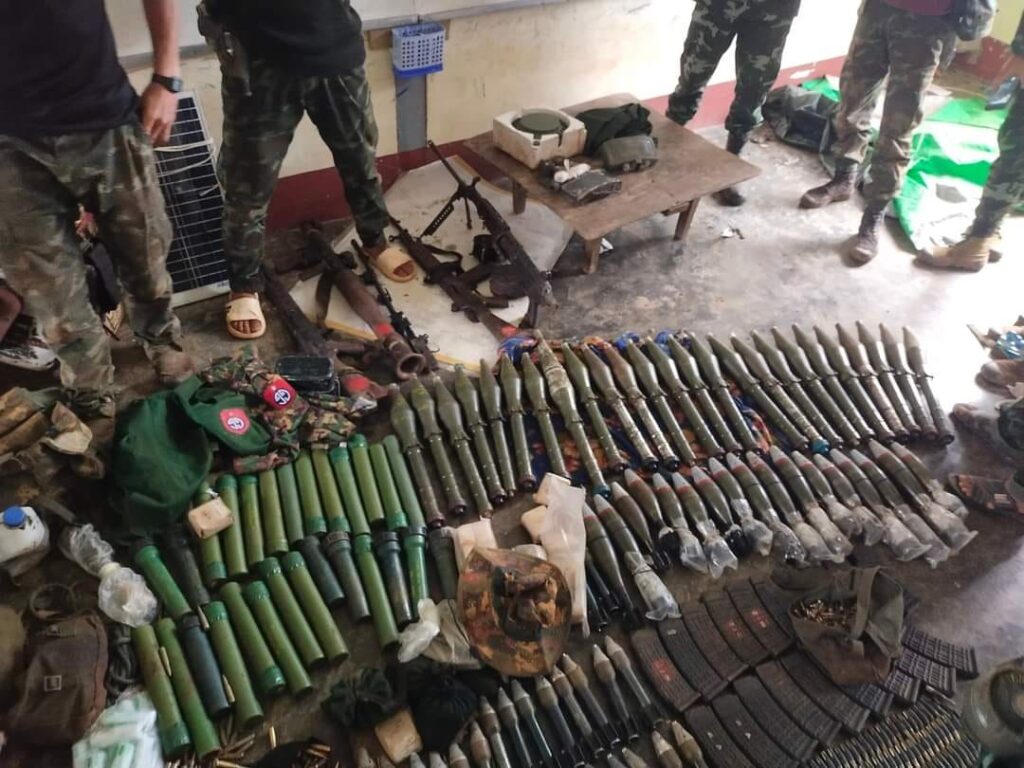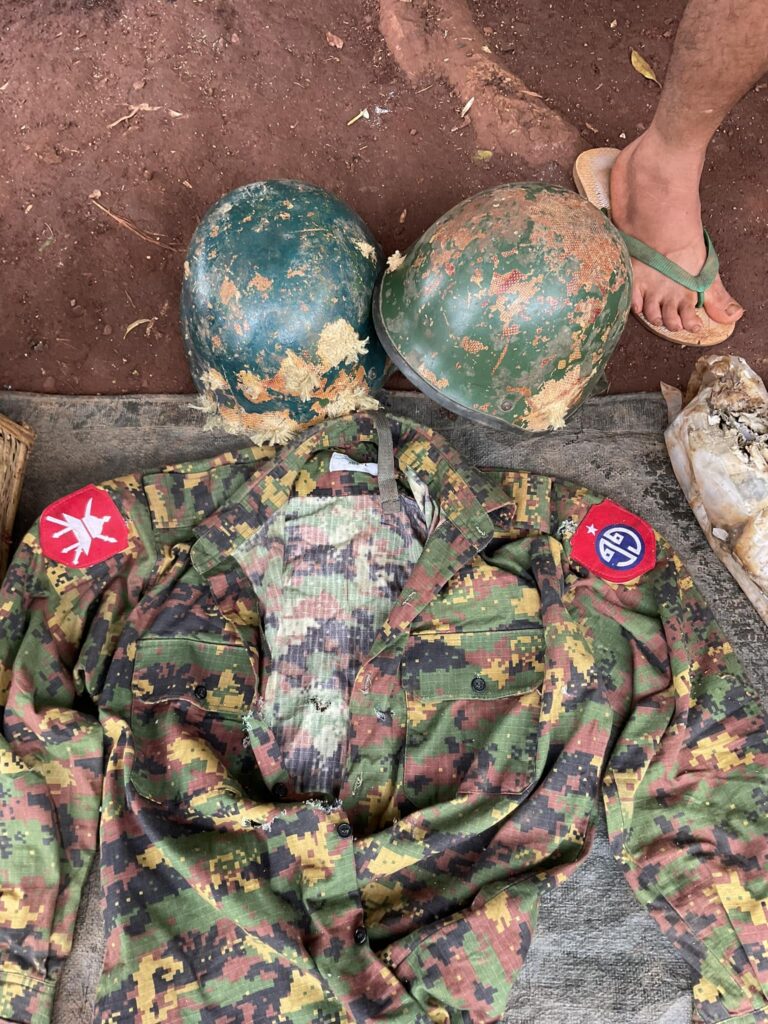 Hits: 4