July 25, 2023 || Tongsan Media Group ||
Sagaing Division, Tamu District India-Myanmar kikal (Asia Highway) lampi tung a om Zosuante tenna khuapi khat ahi Khampat myo ah July 23 ni akipan ukna buluh (SAC) galkapte leh Tamu People's Defence Force te nasiatak kikapna hangin, khuamite 2000 val Kanmah gyi khua, Kalaymyo-Tahan leh India gam Moreh lamah gal tai-in kihemkhia ziahziah ta uh cih tualsung mite'n gen hi.
Khampat khuapi veng khatna sung om Ukna buluh (SAC) palik phualpi (Police station) pen Tamu PDF pawlte'n kap uh a, tua pan kidona nasia semsem a, SAC pawlin Kalaymyo pan vanleng tawh galkap behlapna nei-in vanleng tawh zong nasiatak kap uh ci-in tual sung mite in gen hi. Kikapna hangin Khampat khuapi veng khatna pan tualsung mite le Kanaan khuamite 2000 val kihemkhia in, gamlak lam a zuante leh India gam lamah galtai uh cih kiza hi.
"Khampat veng khatna le Kanaan khua-ah kuamah om nawn loin, a kinai pen Kawlgam tawh gamgi India gam Moreh lamah galtai zong om in, India gamgi Kanaan khua kikal lozau ah a bu zong om ci hi. Kikapna Thau ging bel tatsat loin ging ziahziah lai " ci-in khuamite'n gen uh hi. Ukna buluh (SAC) galkapten gam ukna buluh zawh Khampat khuapi-ah kikapna /kidona a masapen hi -in, July 23, 2023 ni zanin Khampat khuapi veng 1, sung a om Roman Catholic biakinnpi gei a inn khatah thaupi tang kia-in puakkham a kum 23 gual khangno khat si hi, ci-in tual sung mite in gen hi.
Ukna buluh (SAC) in Kawlgam thuneihna / ukna a buluh zawh galvai buaina /kikapna hangin Sagaing Division sung ah mipi 778900 valin innle-lo nusia-in galtai uh cih thu United Nations Office for the Coordination of Humanitarian Affairs (UNOCHA) in July 15 ni-in tangkokhia uh a, tua atangko khit leh tuni kikal ah tampi kibehlap lai cih kiza hi.
Source: RFA News
Translated: Tongsan Media Admin Team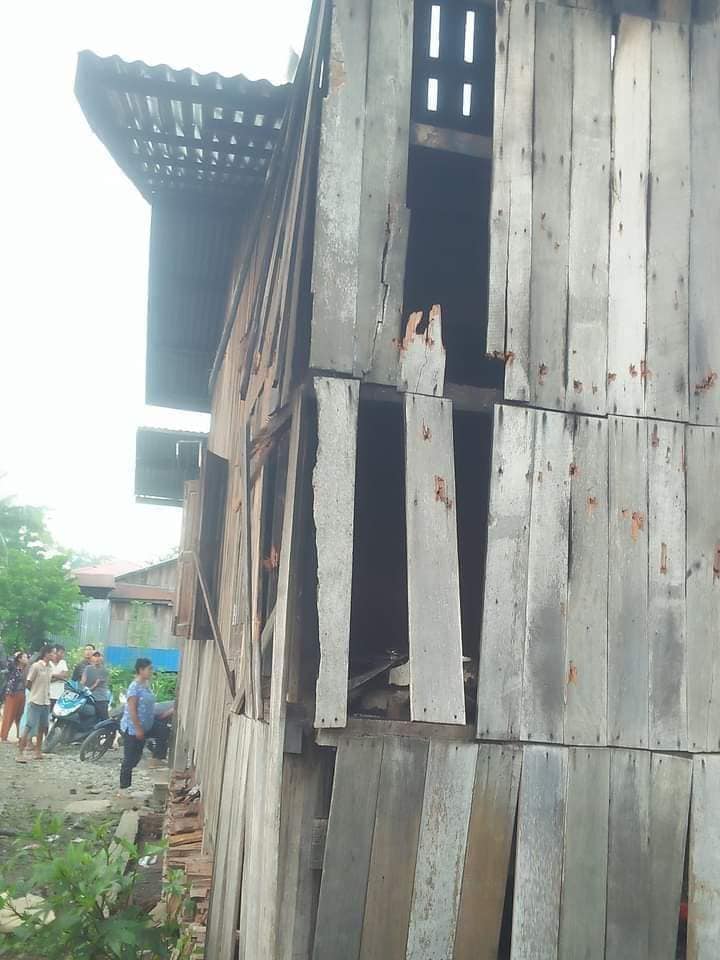 Hits: 4